COAS meets Chinese military leaders in Beijing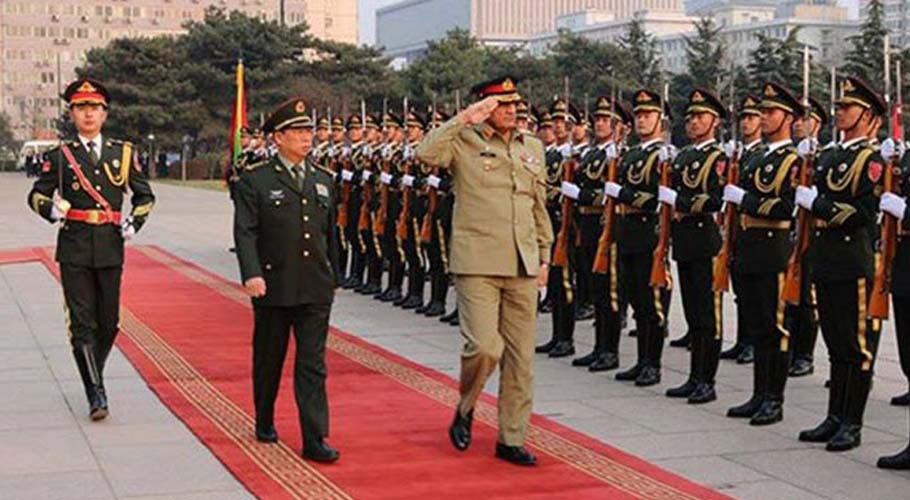 BEIJING: Chief of Army Staff (COAS) General Qamar Javed Bajwa and the Chinese military leaders discussed matters the ongoing situation in Indian occupied Kashmir (IoK).
The meeting took place at Peoples Liberation Army's (PLA) headquarters in Beijing.
Reportedly, issues of regional security and defence cooperation were discussed in the meeting.
According to the statement of ISPR, General Bajwa apprised Chinese military leadership about the consequences of the ongoing situation in IoK and stated that India needed to respect United Nations resolutions and ensure the human rights of Kashmiris.
The ISPR stated, "Chinese military leadership supported Pakistan's principled stance on Kashmir issue, and appreciated sane Pakistani approach in the interest of peace."
The military leadership of both countries agreed that the unresolved dispute of Kashmir would have serious consequences regional peace and security.
Earlier upon arrival at the PLA headquarters, COAS was presented with a guard of honour. COAS General Bajwa is likely to meet high-ranking Chinese officials along with Prime Minister Imran Khan on his trip.