COAS holds meeting with Chinese military leaders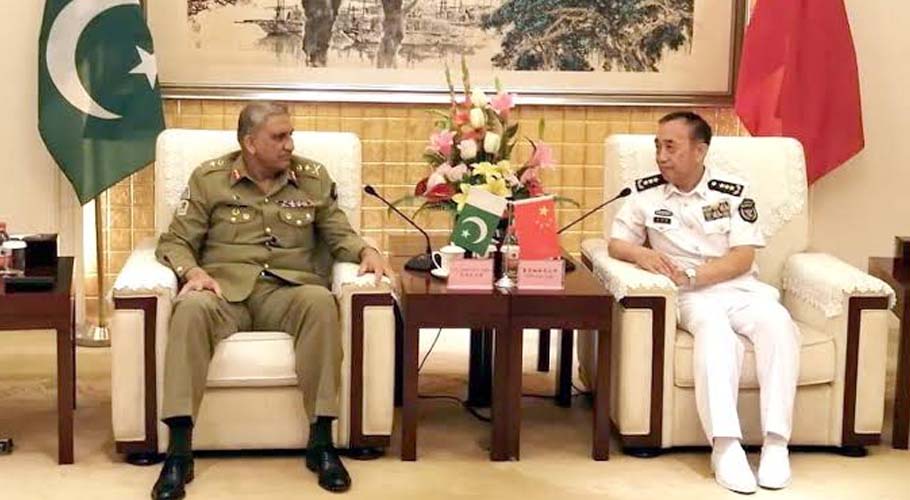 BEIJING: A meeting was held between Chief of Army Staff (COAS) General Qamar Javed Bajwa and Commander of People's Liberation Army (PLA) China.
Inter-Services Public Relations (ISPR) stated
that both leaders met and discussed matters of mutual interest.
Earlier, General Qamar Javed Bajwa met Commander Army General Han Weiguo, PLA and General Xu Qiliang,
Regional security situation including the situation in Indian Occupied Kashmir (IoK) and Pak China defence cooperation were discussed.
Chinese military leadership supporting Pakistan's principled stance on the Kashmir issue appreciated the Pakistani approach in the interest of peace.
They agreed that continued unresolved Pakistan- India tension will have serious implications for peace and stability in the region.
COAS notified them that Pakistan looked forward to peace but that shall not be at the cost of any compromise on principles of honour and dignity of the nation.