CM Sindh releases Rs7.21 billion to combat coronavirus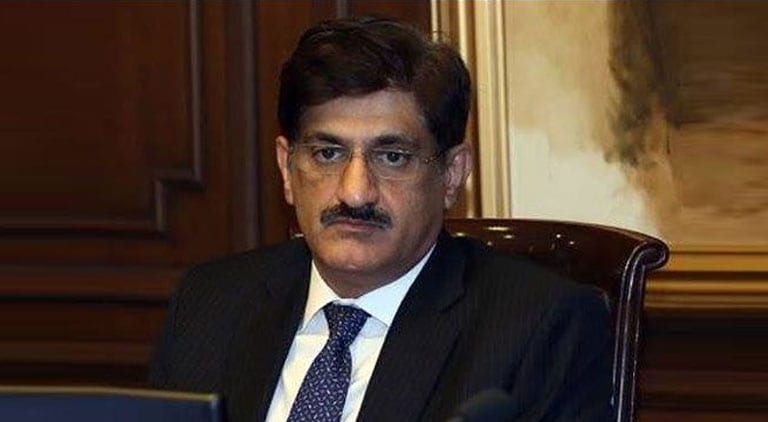 KARACHI: Sindh Chief Minister Murad Ali Shah on Thursday released Rs7.21 billion to contain and combat the threat of COVID-19 as the number of cases keeps rising in the province.
This includes Rs6.9 billion to health department and the rest of the amount to Commissioner Sukkur where thousands of patients are under quarantine after arriving through the Taftan border with Iran.
"I will make more funds available to contain, curb and combat the threat of coronavirus but this will be possible when we all will work together with spirit," said the chief minister while presiding over 22nd meeting of Task Force on coronavirus.
CM Sindh said that he has released Rs6.9 billion to health department for purchase of medicines, equipment, generators, diet charges, sanitisers, kits and swabs.  He added that Rs16.7 million and another Rs15.1 million to commissioner Sukkur for preparation of an isolation centre, the purchase of equipment, hiring vehicles, food charges and proper care of suspected patients.
The chief minister was informed that 757 new pilgrims from Taftan have reached Sukkur. The commissioner said that 180 samples of newly-arrived pilgrims have been taken and sent to Karachi for tests.
Another batch of 88 pilgrims Taftan have reached Larkana and have been kept in isolation A centre has been set up at Shaheed Mohterma Benazir Bhutto University, Airja campus, Larkana. The chief minister directed health department to send swabs and kits to test the pilgrims.
CM Sindh was told that four new cases have been diagnosed in Karachi. There are 66 patients in Karachi, including one in Hyderabad and 151 in Sukkur. The number of locally-transmitted cases has reached to 40, while the total tally has risen to 217 in the province.
The health department has conducted 1018 tests of suspected cases out of which 952 were negative and 66 were positive. The 302 pilgrims in Sukkur were tested, out of them, 151 appeared to be negative and another 151 are declared positive.
The health department told the chief minister that the testing capacity has been increased from 400 to 1250 tests per day  Indus hospital has increased its capacity from 200 to 800, Ziauddin 50 tests, SIUT up to 100 per day, Ojha up to 100 per day, Aga Khan 200 tests.