Citizens thrash policemen for stopping Friday prayer in Liaquatabad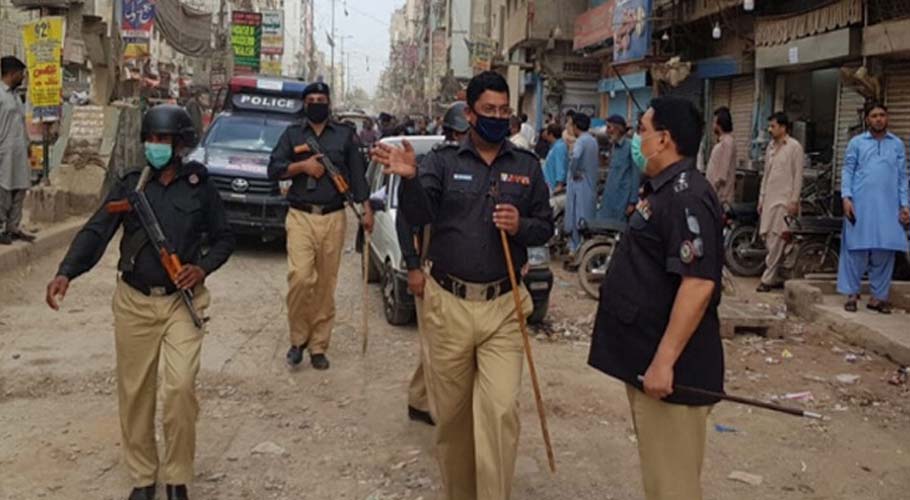 KARACHI: A police party was assaulted when they stopped the citizens from offering Friday prayer in Karachi's Liaquatabad area.
According to the police, a local mosque's Imam led the Friday prayers despite the three-hour complete lockdown in the metropolis. Upon violation, a police party tried to stop the prayers. However, the police were attacked by the violators.
Police said two cops were injured during the scuffle while others took shelter in nearby houses.
Police added that the people were provoked by the local prayer leader when he was told about the ban on congregational prayers.
Provincial authorities took strong steps today to make sure a complete lockdown across Sindh was in place from 12 to 3:30 pm. Movement of people was also halted during these hours.
The measures were put in place to stop the public from going to mosques for Friday prayers amid the coronavirus pandemic.