China and Pakistan agree on third parties participation in CPEC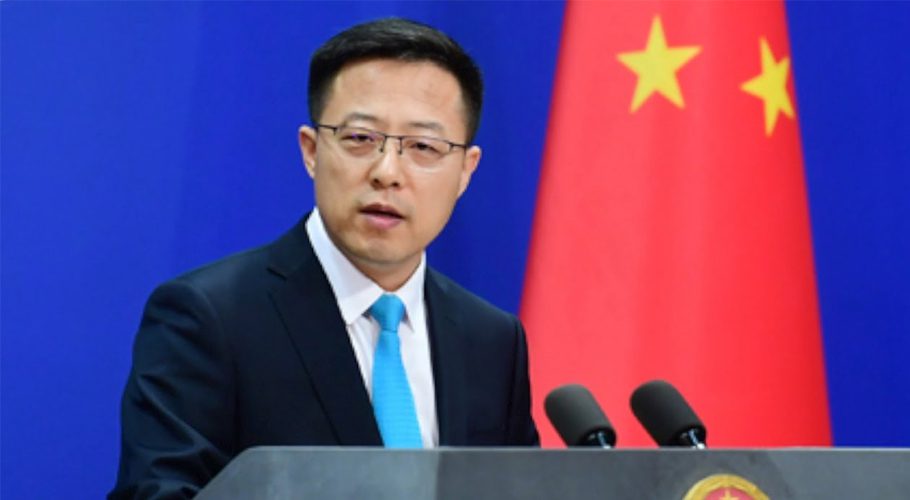 BEIJING: China has said that there is agreement and consent between Pakistan and China on the participation of other countries in CPEC.
According to the details by the spokesperson of the Chinese Ministry of Foreign Affairs, Lijian Zhao, reiterated his commitment to work with Pakistan to advance all CPEC projects in a safe, smooth and high-quality manner, that it is our wish that both countries are benefited.
Read More: Omani delegation visit FPCCI invites Pakistani businessmen
Moreover,  in the Chinese capital Beijing, briefing the media representatives, Lijian Zhao said "we are ready to implement the important agreement reached between China and Pakistan. The China-Pakistan Economic Corridor (CPEC) project will be extended to Afghanistan."
Lijian Zhao Chinese Foreign Ministry declared the two countries will promote cooperative schemes involving third parties based on the existing CPEC consensus and also mentioned that the China-Pakistan Economic Corridor (CPEC) project is considered to be the biggest development project in the region.
On the other hand, Pakistani Ambassador Moinul Haq said in his Twitter message,  that in the third meeting of the Joint Working Group of CPEC, emphasis has been placed on high-quality development and Both countries welcomed the participation of other interested countries in CPEC.