Indian woman becomes social media sensation for flaunting her moustache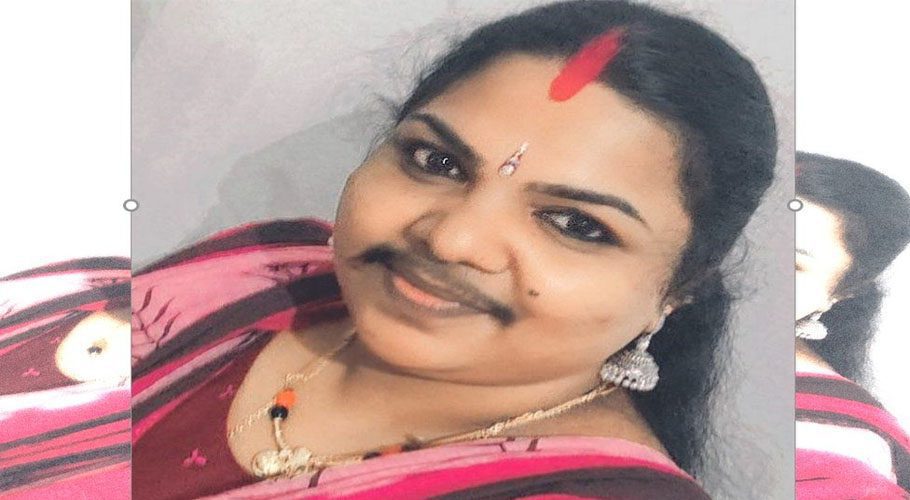 An Indian woman named Shyja has become a social media sensation for flaunting her moustache and believes she is unfazed by all the interest around her facial hair.
35 year old Shyja declared in her WhatsApp status section, below a photo of herself saod, "I love my moustache." She added, "All I can say is that I just like it. A lot."
Shyja, who uses only one name, lives in Kannur district in the southern state of Kerala. Like many women, she had wisps of facial hair above her lip for years. While she would regularly get her eyebrows threaded, Shyja says she never felt the need to remove the hair above her upper lip.  
Many people who saw her urged her to get rid of her moustache but Shyja refused. "I've never felt that I'm not beautiful because I have this or that it's something I shouldn't have."
However,  in recent years, many women have been choosing to go against the norm by accepting and even taking pride in their facial hair.
In 2016, body positivity campaigner Harnaam Kaur became the youngest woman in the world to have a full beard, according to the Guinness World Records. In interviews, she has often spoken about how accepting her facial hair has been an important part of learning to love herself in the face of bullying.
For Shyja, sporting a moustache isn't about making a statement, it's just part of who she is. Shyja said that she was a shy child while growing up. Women in her village would barely be seen outside the house after 6pm in the evening.
Though Kerala is one of India's most progressive states, with high development indicators, patriarchal attitudes persist in most areas, and women are often discouraged from travelling or living alone.