Child abuse and the need for legislation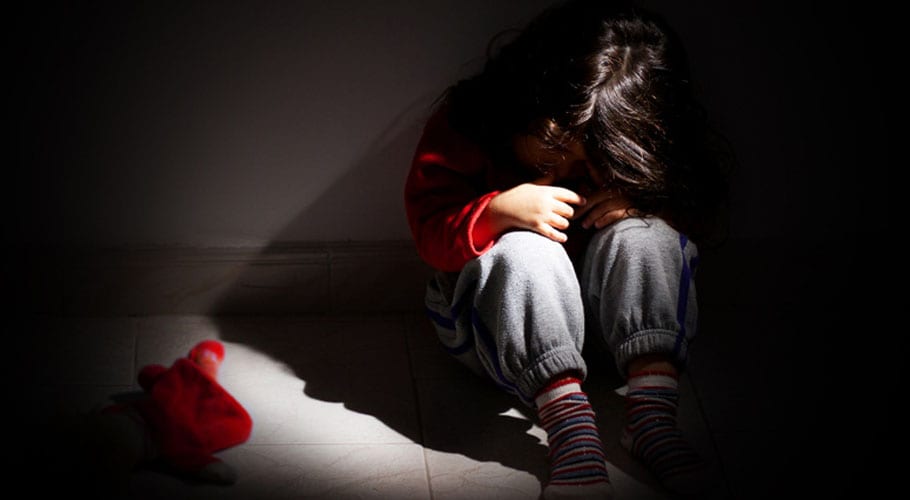 Child Abuse is unfortunately a common occurrence in Pakistan which tries to cover itself under the guise of religion but it is shocking and sad that pedophilia or child abuse is rampant in Pakistani society.
The abduction, rape and murder of eight-year-old Zainab in Kasur in January 2018 shook the entire nation out of its complacency in such cases.
After the incident, it was hoped that the incidences of child sexual abuse in Pakistan might decrease. However, Child sexual abuses across the county are increasing day by day.
According to a report from Sahil, an NGO working for a safe environment for children and tackling child abuse there were about 1,321 cases of child abuse in 2007, 1838 in 2008, 1989 in 2009, 2252 in 2010, 2303 in 2011, 2486 in 2012, 30833 in 2016 and 3445 in 2017.
Alarming rise in child abuses in Pakistan
The scenario of Pakistan regarding child abuse in 2018 and 2019 was quite alarming compared to 2017. According to the NGO report, 12 children have sexually abused every day in Pakistan and the situation in rural areas is extremely worrying.
NGO Sahil in its report on 17 March 2020 stated a total of 2,846 child abuse cases were reported from all four provinces including Islamabad Capital Territory (ICT), Azad Jammu and Kashmir (AJK) and Gilgit Baltistan (GB) in 2019.
The major crime categories of the reported cases are 778 abductions, 405 missing children, 348 sodomy cases, 279 rape cases, 210 attempted rapes, 205 gang sodomy cases and 115 gang rapes.
The gender divide shows that out of the total 2,846 cases of child abuse, 54pc of victims were girls and 46pc were boys.
Age-wise information shows that children are most vulnerable to abuse in the age group 6-15 years.
A total number of 3,722 abusers are identified, and 2,222 were the acquaintances of the victims.
Out of the total number of 2,846 cases, 64pc (1,816) were reported from rural areas and 36pc (1,030) cases were reported from urban areas.
Reasons behind child abuse in Pakistan
Late marriages: in our society, we have made marriage too difficult to perform. We have set high ideals that create barriers in getting married in time. But man cannot control his sexual desires; hence the only outlet is to resort to illegal activities and crimes.
Lack of sex education: Sex education is still a taboo in our country. We believe that this is a matter to discuss in person by only the parents or guardians of children. If we educate our children about dos and don'ts, then it would be easy for them to avoid such elements.
Pornography: It has destroyed the lives of young individuals. Pornographic content is very common over the internet.
If you are looking for some stuff to complete your college assignment, it is not uncommon to see pornographic content appear in the form of ads or window pop-ups. The government should ban this sort of stuff in every possible way.
No rule of law: In this era, the law is dead. Nobody has a fear of law enforcement agencies in this country as everyone is corrupt.
People do not report cases because they believe that the police will bring more troubles to their families.
The culprits are bailed and released due to insufficient evidence and poor investigation by police.
There should be exemplary punishment for culprits. The state must take immediate action to restore the confidence of people, especially in our law enforcement agencies.
Failure to curb child abuse
Failure to curb child abuse exposes not only the hollowness of the criminal justice system but also society's callous attitude.
Delays in reporting missing children's cases affect police response. Child sexual abuse inflicted by a family member is in itself a significant barrier for the victims' access to justice.
We live in a society where fear and cultural taboos make it difficult to uncover cases of abuse. Parents' unwillingness to subject their children to the medico-legal process is also a deterrent.
Most police staff is not well-trained in handling such complaints. This benefits perpetrator of child sexual abuse.
Physical and psychological effects of sexual abuse
Children who are victims of this menace lead a difficult life as they have to deal with this trauma for the rest of their lives. Some are able to leave it behind and others cannot let it go which has a negative impact on their mental health affecting their way of life such as in school, the workplace, or in social interactions.
Some important advice for parents
Some important advice for parents is: talk to your child about sexual abuse.
Teach your child which parts of the body are private. Let them know their body belongs to them and yell no if someone threatens them sexually.
Make sure you know the adults and children your child spends time with.
Most important to note is that in eight out of 10 reported cases of child abuse, the offender is someone the child knows.
It could be someone as close as the father, sibling, grandparent, uncle or cousin of the child. Never leave small children alone with domestic staff.
Never send children alone to the market and other public places.
Effective legislation dire need of the hours
Effective legislation is key to protect children across the country. The current government should focus on finding out ways that may help to ensure the security of every child in rural as well as urban areas of Pakistan.
National and provincial legislatures need to review existing child protection laws while reforming the existing apparatus.
The existing law on child abuse in Pakistan is not satisfactory at all, as it leaves the victim at the mercy of the police, an agency that is responsible for looking after a variety of crimes.
There is a need for urgent reforms not only in legislation but also with regard to its implementation, and that too through special legislation. The existing sections in the Pakistan Penal Code are not enough to create deterrence.