CDA, Naya Pakistan officials seek 'Blue Area' to make housing project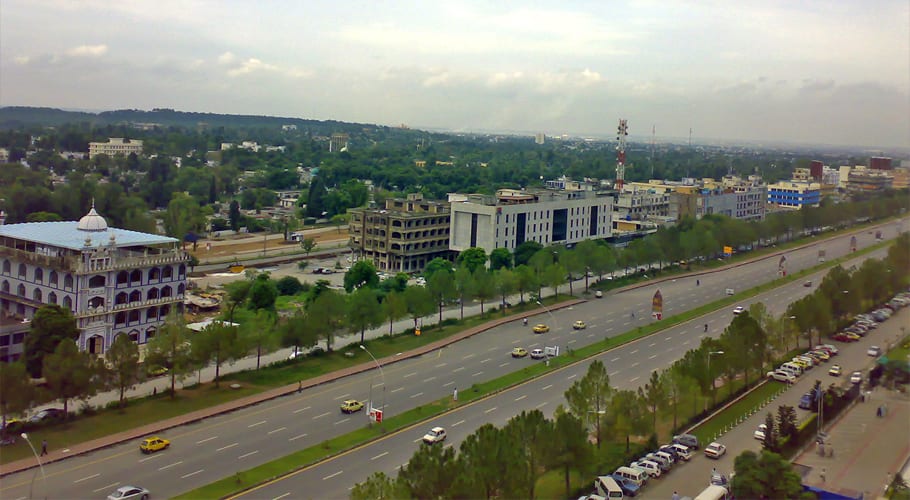 ISLAMABAD: The Naya Pakistan Housing and Development Authority (NAPHDA) is looking to develop a part of the Blue Area on a public-public partnership model with the Capital Development Authority (CDA).
Land in the Blue Area is a major source of revenue for the CDA, which has generated billions of rupees by auctioning commercial plots. The authority depends on its land bank to generate funds to meet its development and non-development expenses.
READ MORE: Drug case: Rana Sanaullah to be freed from prison today
Blue Area is acquired commercial area belonging to the CDA, where the NAPHDA now wants to begin a joint venture.
In a letter dated Dec 17, the NAPHDA asked the cabinet division to seek input from the Ministry of Law and Justice on its proposal to begin a public partnership. 
CDA spokesperson Syed Safdar Ali said the authority has not received a formal request from NAPHDA to begin a joint venture. He said any proposal received in this regard will be dealt with in accordance with the law.
Another CDA official said the authority recently shared details of land in Blue Area with the Cabinet Division.
The Cabinet Division letter said that the federal government, provincial governments, local governments and other public departments, agencies and all corporations and entities thereunder shall cooperate with the NAPHDA to collect information regarding immovable property owned or possessed by them for the purposes of the Federal Land Bank.
READ ALSO: Remembering Benazir Bhutto: PPP to hold rally in Rawalpindi
A CDA officer on Wednesday confirmed that the authority shared details of land in Blue Area with the Cabinet Division.