Court sends Captain Safdar on 14-day judicial remand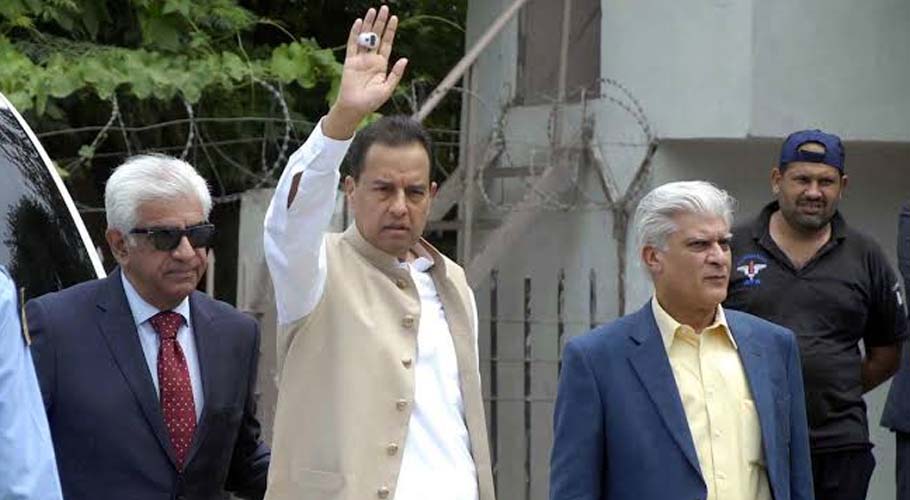 LAHORE: The court has granted police a 14-day judicial remand of Captain (R) Safdar in provocative speech case.
Captain (R) Safdar was presented before the district court in Lahore.
The public prosecutor during the hearing argued that Safdar was arrested by police in connection with serious allegations of provocative speech.
During the hearing, the government lawyer presented the speech of Captain (R) Safdar to the court.
The government lawyer stated that Captain (R) Safdar's audio and video test would be conducted, so that's why a 14-day physical remand should be granted.
According to Safdar's lawyer,  Farhad Shah, no one could be arrested on their intentions.
He said that before implementing Section 16, the directive of the government is necessary, and the government has not made any notification regarding Captain (R) Safdar's supervision.
He continued, "The deputy commissioner can order a written inquiry, but no written order has been issued."
Shah added, "My client has nothing to do with a banned organization. They have been arrested only on political grounds"
He further added, "Even If accused of a video issue, the police still do not have the authority to arrest him."
Safdar was arrested in Lahore on Monday night for allegedly delivering a provocative speech.