BTS' Suga to enlist in South Korean military this week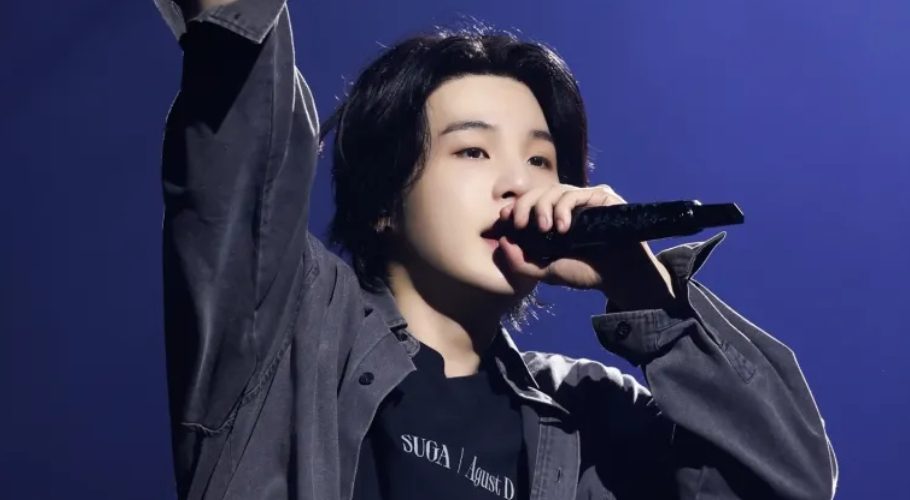 SEOUL: K-pop band BTS's singer Suga is set to join fellows Jin and J-Hope for mandatory military training in South Korea.
According to the latest announcement from his label, BIGHIT MUSIC, the South Korean rapper will be enlisted in the military on September 22.
Noting that his departure will not be marked by any official event on the day he starts his service, the label forbade fans from visiting the rapper at his workplace.
The statement read, "Hello. This is BigHit Music. Thank you for your continued support for BTS. We have further information regarding Suga's military service. Suga will be beginning his required service on September 22. There will not be any official events taking place on the day he starts his service or on the day he enters the training camp."
It added, "We kindly ask fans to refrain from visiting Suga at his workplace during the period of his service. Please convey your warm regards and encouragement in your hearts only. Furthermore, please be mindful to avoid getting adversely affected by unauthorized tours or package products that illegally use the artist's intellectual property."
READ MORE: Suga becomes 3rd BTS member to begin military service in South Korea
Suga, whose real name is Min Yoon-gi, will be the third member of the South Korean septet to start his service after Jin and J-hope. BTS – also comprising RM, Jimin, V and Jungkook – hopes to reconvene as a unit around 2025 following their service commitment
As per South Korean law, it is mandatory for all able-bodied men between the ages of 18 and 28 to serve in the military for about 18 to 21 months (about 2 years), in order to maintain strong national defense against foreign forces. The age requirements would make Kim Namjoon aka RM follow closely behind Suga to be enlisted in the military.