British PM Boris Johnson discharged from hospital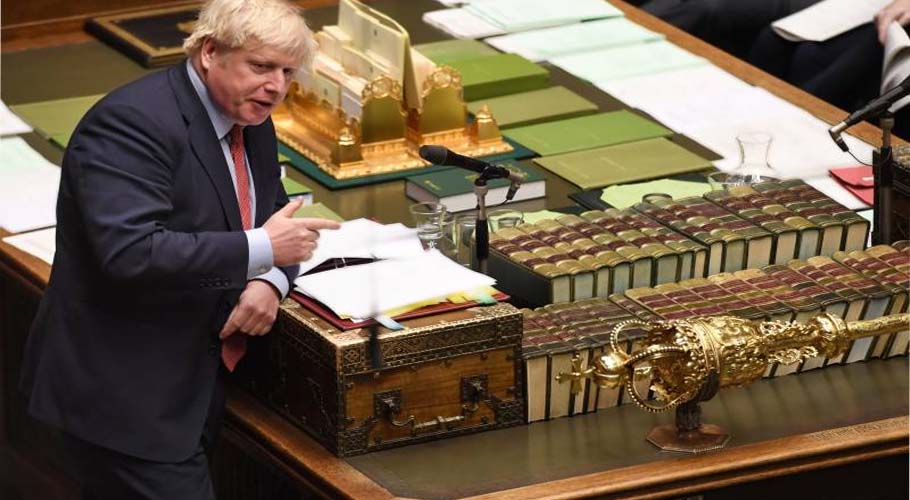 LONDON: Prime Minister Boris Johnson was discharged from hospital after spending three days in intensive care, a Downing Street spokesman said on Sunday.
Earlier on April 7, Prime Minister Boris Johnson had been shifted to intensive care in a hospital after his COVID-19 symptoms worsened.
"On the advice of his medical team, the PM will not be immediately returning to work," he added.
Earlier, Johnson had announced that he tested positive for the novel COVID-19 on March 27.
He said he was experiencing "mild symptoms" and would continue leading the country — while self-isolating in his apartment in Downing Street.
The 55-year-old was taken to St. Thomas' Hospital in London 10 days later.
On Saturday, the PM issued a statement thanking the National Health Service staff at St. Thomas' Hospital. "I can't thank them enough. I owe them my life," he said.
The PM's fiancée, Carrie Symonds, expressed similar gratitude on Sunday.
In a series of tweets, she thanked the NHS staff: "I cannot thank our magnificent NHS enough".
"The staff at St Thomas' Hospital have been incredible. I will never, ever be able to repay you and I will never stop thanking you."
I cannot thank our magnificent NHS enough. The staff at St Thomas' Hospital have been incredible. I will never, ever be able to repay you and I will never stop thanking you. 🌈

— Carrie Symonds (@carriesymonds) April 12, 2020