Blast leaves 30 dead, dozens injured in Kabul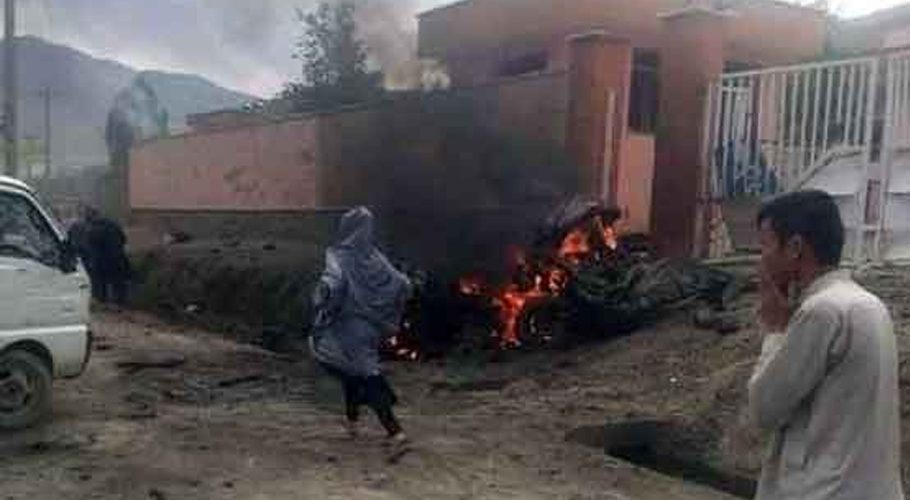 KABUL: A blast outside a school in the Afghan capital killed 30 people and wounded another 52 including students, the interior ministry said on Saturday.
Interior ministry spokesman Tareq Arian said, "Sadly, 25 martyrs and 52 wounded people have been evacuated to hospitals from the site. The casualties could rise," he tweeted.
https://twitter.com/TariqArian3/status/1391029920260820993
The blast occurred in the west Kabul district of Dasht-e-Barchi as residents were out shopping ahead of Eid-ul-Fitr next week that marks the end of Ramadan. The neighborhood is populated largely by the Shia Hazaras.
Arian's deputy Hamid Roshan said that an investigation had begun into what he said was a "terrorist attack", adding that casualties included students.
Health ministry spokesman Dastagir Nazari said several ambulances had been rushed to the site and were evacuating the wounded. "People in the area are angry and have beaten a number of ambulance workers," he said while talking to the media.
The European Union delegation in Afghanistan condemned what it said was a "despicable act of terrorism".
"Targeting primarily students in a girls' school makes this an attack on the future of Afghanistan. On young people determined to improve their country," it said on Twitter.
The horrendous attack in Dasht-i Barchi area in Kabul, is an despicable act of terrorism. Targeting primarily students in a girls' school, makes this an attack on the future of Afghanistan. On young people determined to improve their country. Our thoughts go to all affected.

— EUinAfghanistan (@EUinAfghanistan) May 8, 2021
The blast comes as the US military continues to pull out its last remaining 2,500 troops from the country, despite faltering peace efforts between the Taliban and the Afghan government to end a decades-long war in Afghanistan.
The Taliban have largely refrained from launching major attacks in Kabul since February last year when they signed a deal with the United States that paved the way for peace talks and withdrawal of the remaining US troops.
Earlier, three separate explosions in the Afghan capital Kabul killed at least five people and wounded two others, a police spokesperson said on 20 February 2021.
"Two explosions caused by sticky bombs attached to vehicles took place 15 minutes apart and a third targeting a police vehicle exploded about two hours later," Kabul police spokesman Firdaus Faramarz said.
The first two blasts took place in the western neighborhood of Darul Aman and the northern quarter of Karta Parwan in which three people, including a woman, were killed and two injured. Meanwhile, a third similar blast blew up a police patrol vehicle in the Wahdat Pul area, killing two people.
There was no immediate claim of responsibility for the attacks, but the government has blamed a string of bombings in recent weeks on Taliban and pro-ISIS/Daesh militants.
The majority of bomb attacks in the capital Kabul in recent months have been sticky bombs — explosive devices with magnets that are attached to vehicles and detonated by remote control or timer.
Afghanistan had seen a nationwide spike in bombings, targeted killings and violence on the battlefield as peace negotiations in Qatar between the Taliban and the Afghan government have stalled.