Blast in Ashraf Ghani's election rally kills 24 and injured 31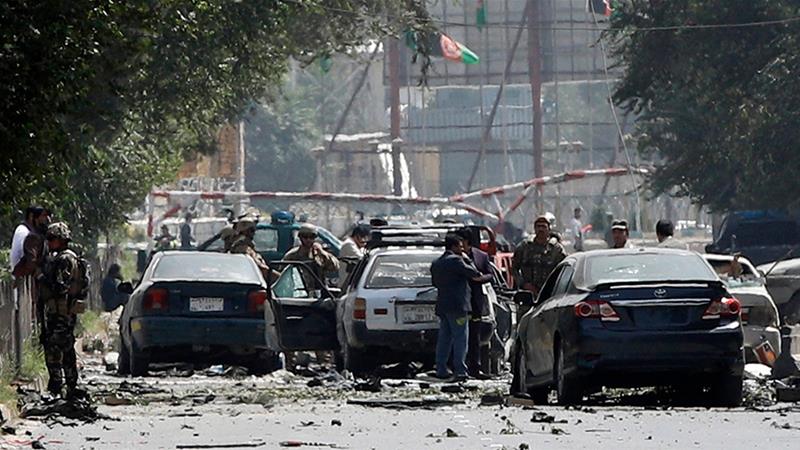 KABUL: A suicide bomber exploded near an election rally attended by Afghan President Ashraf Ghani killed 24 people and 31 sustained injuries, Ghani remained unhurt.
President of Afghanistan Ashraf Ghani was due to address the rally in Charikar, capital of Parwan province when the suspected terrorist attack took place.
"Women and children are among them and most of the victims seem to be the civilians. Ambulances are still operating, and the number of casualties may rise," said Abdul Qasim Sangin, head of the provincial hospital.
A local government official said the attack was carried out by a suicide bomber. "The president is unharmed," Ghani's aide told Reuters.
There was no claim of responsibility from any terrorist wing after the blast.
In a separate incident, a blast killed at least three people in the center of Kabul, police officials said. Ambulances and Afghan security forces rushed to the blast site and cordoned off the area.
Taliban commanders have vowed to increase the intensity of their clashes with the Afghan and foreign forces to prevent people from voting in the Sept. 28 presidential election. If won, President Ashraf Ghani will serve another term of 5 years.
Following the threats by the Taliban to attack meetings and polling stations the Security are strictly monitoring the election rallies. A heavy presence of security forces in the rallies have also been reported by the locals.
An increase in the number of incidents came after the peace talks between the United States and the Taliban collapsed last week.  The two sides had been seeking to reach an agreement on the withdrawal of thousands of American troops from Afghanistan in exchange for security guarantees from the insurgent groups.
The talks, which did not include the Afghan government, were intended as a prelude to wider peace negotiations to end more than more 40 years of war in Afghanistan, as reported by Reuters.