In Pictures: Biden's triumphant journey to the top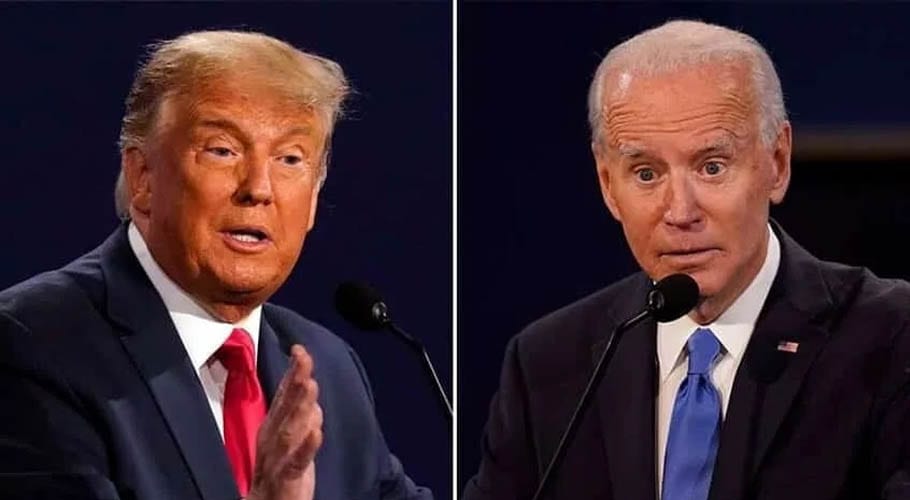 Democratic presidential candidate Joe Biden is all set to become the next United States president after securing the crucial 270 electoral votes he needed to win the White House.
Biden ended up securing victories in the "blue wall" battlegrounds of Wisconsin and Michigan and narrowing President Donald Trump's path to reelection. Multiple news outlets, including CNN, Fox, The New York Times and the major television networks called the election after projecting Biden would win Pennsylvania, giving him more than the 270 electoral votes needed.
The development came after he won the state of Pennsylvania which got him 20 more electoral votes, enabling him to cross the required 270 to hit 284 votes.  Taking to Twitter, the President-elect issued a statement, saying he is "honoured" that America has chosen him to lead "our great country".
After Donald Trump won the coronavirus battle, he appeared in the election drive for the presidency.
Democratic presidential candidate Joe Biden addressing a gathering during the election campaign 
Supporters of the Democratic party attend a watch party in Miami, Florida.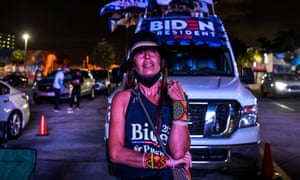 The two candidates for the US presidency were brought face to face and both of them clarified their positions by hitting each other.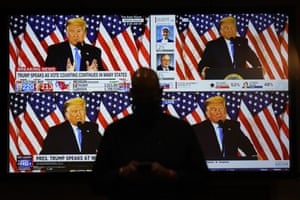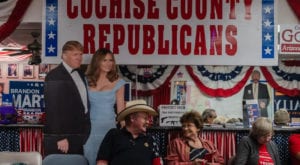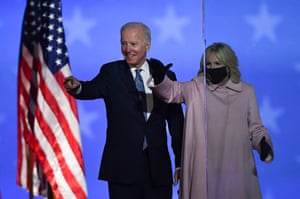 New Hudson, Michigan: Trump supporters celebrate as they watch Ohio being called for Donald Trump at a Republican watch party at Huron Vally Guns.
U.S. President Donald Trump gestures after speaking during an election night party with the U.S. First Lady Melania Trump, right, and U.S. Vice President Mike Pence, left, in the East Room of the White House in Washington, D.C.
Election officials count absentee ballots in Milwaukee, Wisconsin. Wisconsin requires election officials to wait to begin counting absentee ballots until after polls open on election day.
Democratic presidential candidate former Vice President Joe Biden arrives with his wife Jill Biden to speak to supporters in Wilmington, Del. 
Democrat Joe Biden has won the White House
A supporter of president-elect Joe Biden holds balloons with the images of Biden and Kamala as people celebrate outside the Chase Center in Wilmington, Delaware.
Demonstrators celebrate at Washington Square in New York.
People celebrate at Times Square, in New York.