#Bibi trends on Twitter as netizens wish Bakhtawar Bhutto on her 31st birthday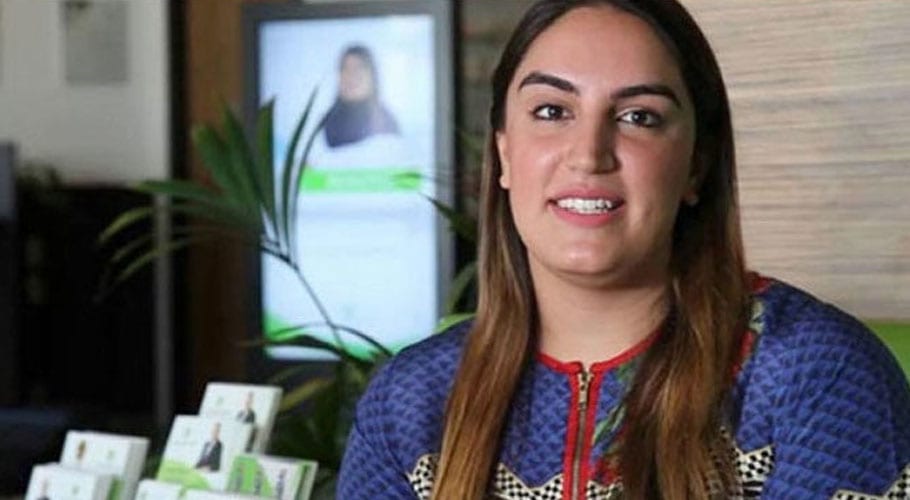 Bakhtawar Bhutto Zardari, the daughter of the late former prime minister Benazir Bhutto and former president Asif Ali Zardari has turned 31 years old today.
Born on 25th January 1990, Bakhtawar who got engaged to the son of a US-based businessman in November 2020, will tie the knot with him later this month on 29th January. Netizens also wished the sister of Bilawal Bhutto Zardari on social media with heartwarming tweets. 
Happy Birthday to you BiBi
❤ @BakhtawarBZ ❤️
These memorable pictures are a best gift for us
May Allah keep you always happy And Safe۔ Ameen#HappyBirthDayBakhtawarBZ @BakhtawarBZ @BBhuttoZardari pic.twitter.com/hRItquXYlg

— Abdul Qadeer Junejo (@AQadeerJunejo) January 25, 2021
Happy Birthday Bibi @BakhtawarBZ many happy returns of the day 🎂🎂 may Allah bring new year with happiness and blessings. #HBDBakhtawarBZ pic.twitter.com/Sn4h13CM6n

— Amjad Manzoor advocate (@AmjadMa70303471) January 25, 2021
Happy birthday My Honorable Bibi @BakhtawarBZ ❤❤ May Allah bless you with success, health, happiness, patience and strength❤🍰#HappyBirthday 🎁🤲🎂🎈Bibi @BakhtawarBZ pic.twitter.com/IkpccKJLiv

— Nabeela Zardari (@Nabeela_zardari) January 25, 2021
Happy Birthday Bibi @BakhtawarBZ Sahiba Many Many Happy Returns Of The Day May Allah Give You Long Life Ameen.✌✌ #HappyBirthDayBakhtawarBZ 🎂🎈🎉🎁 @BakhtawarBZ@AseefaBZ pic.twitter.com/kRvz606Jf9

— Comrade Ashraf Kaleri🇱🇾 (@KaleriAshraf) January 25, 2021
Wishing very happy birthday BiBi @BakhtawarBZ
Have a great day. Stay blessed. pic.twitter.com/R1pAYgT7oo

— Maimoona Samoon_PPP (@MaimoonaSS) January 25, 2021
A very happy birthday to the most cheerful, friendly and kind hearted Bibi @BakhtawarBZ. May you have many many more. Soon you're going to start a new life, I wish the coming years will bring more and more happiness to you and family. 🥳🎉🎂 pic.twitter.com/cREqNzarH6

— AFAQUE AHMED PSF (@AhmedPsf) January 25, 2021
Happy Birthday BiBi @BakhtawarBZ On Your Birthday, I Wish You Peace, Good Health, And Happiness.#HappyBirthDayBakhtawarBZ 🎂 pic.twitter.com/j35nsFrPwY

— Sharjeel Shaikh (@Sharjeel7Shaikh) January 25, 2021
Happy Birthday Bibi @BakhtawarBZ
🌷🎉🎂🎉🌷
many many Happy Returns of the day.
May Allah bring new year with happiness and blessings. #HBDBakhtawarBZ pic.twitter.com/ePcHn1LH3e

— HariS (HS) (@HarisAli_SPSF) January 24, 2021
On your Birthaday I wish you a year with loads of fun, excitment and beautiful memories.
Happy Birthday 🎂🎉🎊 Bibi @BakhtawarBZ #HappyBirthdayBakhtawrBZ pic.twitter.com/BPL75x0KBy

— UBAID ULLAH (@Ubaidul10193617) January 25, 2021
#HappyBirthday Bibi @BakhtawarBZ may you have many more . May Almighty Allah Bless you.🎂🌷💚 #HBDBakhtawarBZ
#HappyBirthDayBakhtawarBZ 🎈🎂🎉 @AseefaBZ pic.twitter.com/n6dAJuQECS

— Bashir Nichari (@bashirnichari1) January 25, 2021