Bail plea rejected: NAB apprehends Ex finance minister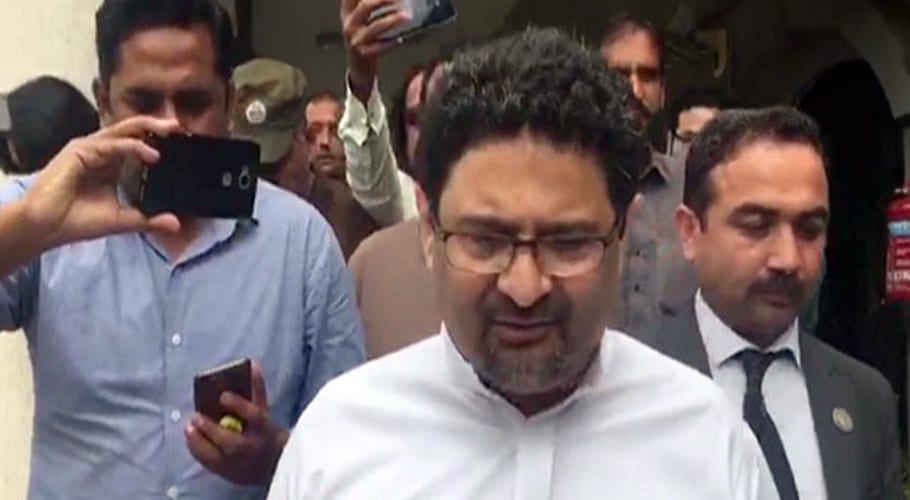 ISLAMABAD: Former finance minister Miftah Ismail was arrested by the National Accountability Bureau (NAB) after his pre-arrest bail was rejected by the Islamabad High Court on Wednesday.
Former finance minister approached the IHC for pre-arrest bail. His plea was heard by a division bench comprising Chief Justice Athar Minallah and Mohsin Akhtar Kayani.
Justice Minallah remarked that the Supreme Court had set a standard for granting bail in NAB cases.
The judge stated, "Bail in NAB cases can only be given in cases of hardship."
Miftah was soon arrested outside the High court and taken into custody by the NAB team. 
Last month, the IHC granted interim bail to the former finance minister in the LNG case against bonds worth Rs500,000.
On July 18, the accountability court carried out a raid at Miftah's residence but he was not found there.