Awami theatre festival 2020 is all set to begin from Sept 18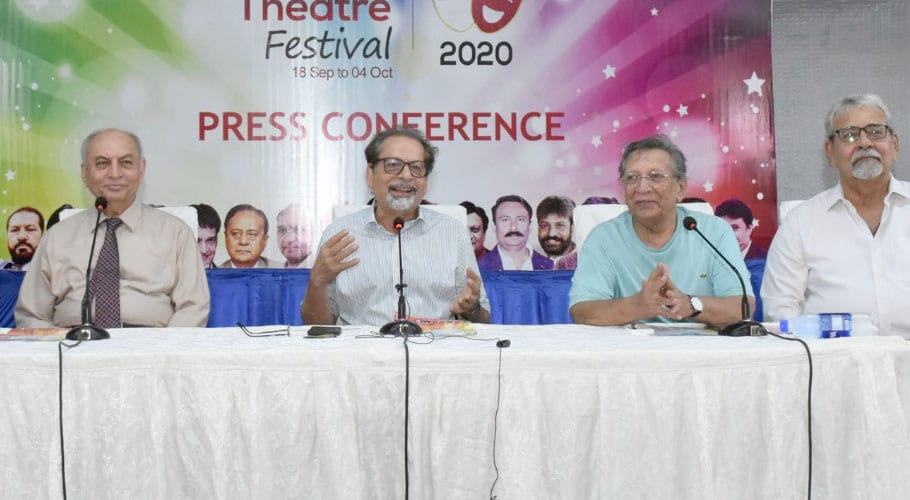 KARACHI: The president Arts Council Karachi, Mohammad Ahmed Shah has announced that the Awami theatre festival 2020 will begin from September 18 and will continue till October 04.
While addressing a press conference along with veteran actor Talat Hussain and Secretary Arts council Ejaz Ahmed Faroqi, Ahmed Shah said, "During these circumstances, people got sick and depressed by sitting at home a large number of technicians, actors and makeup artists became jobless".
He said the members of the governing body of the Arts Council have decided to restart the activities with the Awami theatre festival and "the first purpose of this festival is to spread joy among artists and citizens."
Shah assured that the arts council Karachi will cooperate with everything including set designing, technicalities, and management. 
"Last year this festival was much appreciated and this time the festival will be held in a unique way consisting of Sindhi, Siraiki, Memoni, Punjabi dramas as well," he added.
Senior actor Talat Hussain said "People in London, France, and Russia are acknowledging the efforts of Ahmed Shah to the betterment of actors and artists. To make this festival a big hit we all should work together" he added.