Bilawal demands Watan Cards for flood affectees in Sindh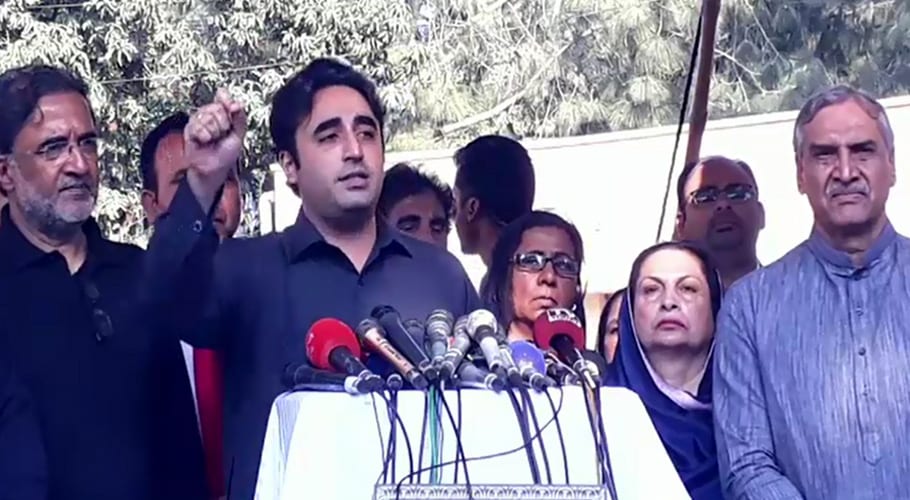 MIRPUR KHAS: Pakistan Peoples Party (PPP) Chairman, Bilawal Bhutto Zardari has demanded the federal government issue Watan Cards to flood affectees in Sindh.
Talking to journalists in Mirpur Khas today, Bilawal Bhutto Zardari said that the issues of flood affectees will not be resolved by only distributing ration among them.
He maintained that the farmers are facing problems due to floods and attacks of locusts.
The PPP chairman demanded the center to declare an emergency across the country and help the small farmers.
He said that he spent more time in Mirpur Khas, "There were losses in Mirpur Khas, Umerkot, Badin, Tharparkar, adding PPP MNAs, MPAs work hard on their own, to assess the losses in the affected areas".
Bilawal Bhutto said that Asif Ali Zardari had given Watan cards to the victims in 2011. PPP cadres know how to protect people during such situations.
Chairman PPP said that the federal government did not give NFC shares to the Sindh government, farmers of the country are worried about rains, floods and locusts, small farmers should also be helped by declaring an emergency.
Earlier, President Dr Arif Alvi and Sindh Governor Imran Ismail had distributed relief goods among the affectees of flood-hit areas in Mirpur Khas.