'Avatar' overtakes 'Avengers: Endgame' to once again become top-grossing movie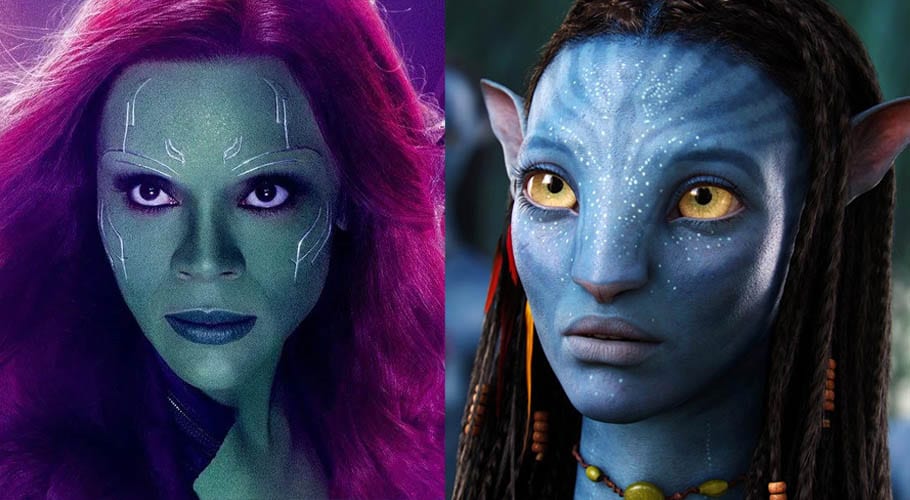 LOS ANGELES: 'Avatar' has once again become the highest-grossing movie of all time worldwide after overtaking 'Avengers: Endgame'.
Avatar, which was re-released in China over the weekend, previously held the record until Endgame dethroned it in 2019. The film's total gross now stands at an estimated $2.802 billion, with the Avengers at $2.797 billion. Both films are incidentally owned by Disney.
Marvel Studios also congratulated Avatar director, James Cameron, producer Jon Landau, and Avatar in a tweet, writing  "Congratulations to @JimCameron, @JonLandau, and ALL of Na'vi Nation for reclaiming the box office crown! We love you 3000. @OfficialAvatar." Cameron replied by quoting the tweet with a blue heart.
💙 @MarvelStudios @Avengers https://t.co/T74gEwUWml

— James Cameron (@JimCameron) March 13, 2021
"We are proud to reach this great milestone, but Jim [Cameron] and I are most thrilled that the film is back in theaters during these unprecedented times, and we want to thank our Chinese fans for their support," Avatar producer Jon Landau said in a statement.
"We are hard at work on the next Avatar films and look forward to sharing the continuation of this epic story for years to come."
Russo Brothers, who directed the final two Captain America and final two Avengers movies tweeted, "Passing the gauntlet back to you… @JimCameron. They also shared art by Boss Logic."
Passing the gauntlet back to you… @JimCameron

Thanks for the beautiful art @bosslogic. pic.twitter.com/URSxUMzf8D

— Russo Brothers (@Russo_Brothers) March 13, 2021
James Gunn, who has directed the two Guardians of the Galaxy movies and will return for the third, tweeted, "Well it was fun while it lasted, but I am no longer an Executive Producer of the biggest grossing film of all time. Congrats to James Cameron & the #Avatar team! (And of course @zoesaldana, who is in kind of a no lose situation here)."
Zoe Saldana starred in both movies, in Avatar as Neytiri and in Endgame as Gamora. Avatar released in 2009, while Endgame came out in 2019.
View this post on Instagram
Fans reacted to the announcement with jokes and memes. One fan mocked Disney for congratulating itself by a meme in which Obama can be seen bestowing a medal to himself. Another had the same thought when he shared the meme in which two characters wearing Spider-Man costumes point fingers at each other.
One user tweeted, "Just acknowledge that no matter who wins between Avatar and Avengers: Endgame, the real winner is Zoe Saldana." One fan asked Disney to re-release Endgame as well, so it could presumably wrench back the throne from Avatar.
One Twitter user cynically said, "Disney definitely did this for a reason. Now they can market Avatar 2 as the sequel to the highest-grossing film of all-time again. Then when Avengers 5 comes out they can re-release Endgame and do the same thing."
Disney to Disney rn pic.twitter.com/lbSBF9UALV

— damo🪐💫 (@MFDAMO) March 13, 2021