Aurat Azadi March crucial for women to get rid of gender inequity: Organisers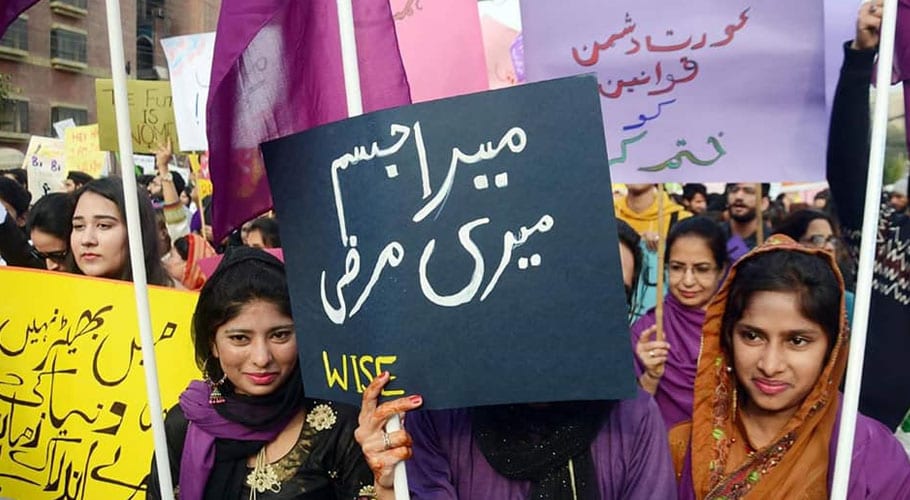 The Aurat Azadi March, which will be held next month on 8th March, their organisers have a clear message about feminism and its meaning.
A volunteer at the Azaadi March, Rabab Zehra, while taking to Twitter explained why women in Pakistan need feminism. In a video, she explained, "Many Pakistani women have to face domestic violence, sexual harassment, forced marriages, and mental pressure."
Are all genders treated equally in Pakistan? Some facts about the Aurat Azadi March & Feminism.

Whenever we hear about #AuratAzadiMarch, the first words that come to our mind are feminism & feminists. In this video Rabab Zehra explains what the Aurat Azadi March is about. pic.twitter.com/smzJjPLPPC

— Aurat Azadi March Islamabad (@AuratAzadiMarch) February 22, 2021
She also revealed that women are not always safe in public spaces. On public transport, or anywhere where there are men, women are in danger of being stared at, or being groped, she asserted.
According to Zehra, women have to fight a war in which they are told they are less than men. "This is why we need an alternative ideology, which believes in the principle of equality and justice. We need an ideology that can guarantee the political, social, economic, and individual rights of men, women, and people of all genders. That ideology is called feminism," she maintained.
View this post on Instagram