At least 2,157 coronavirus suspects put under observation in IoK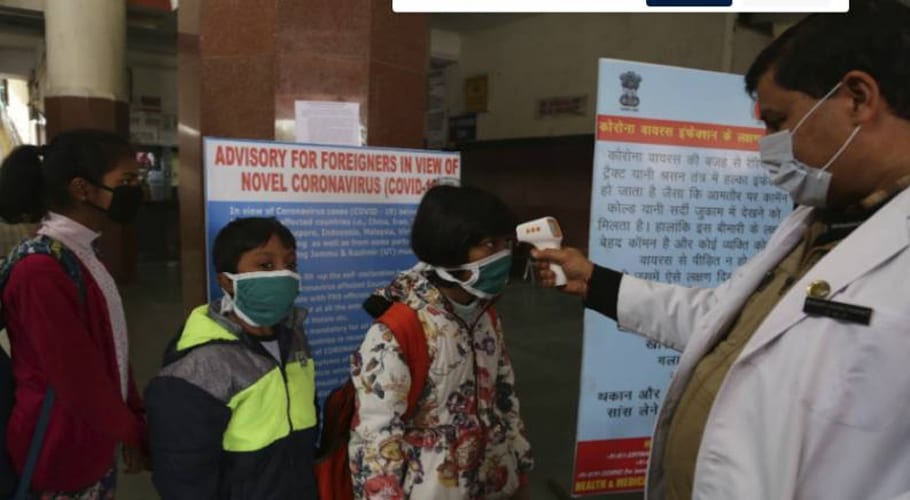 KASHMIR: As many as 2,157 people including travelers in contact with the suspected coronavirus have been put under surveillance in the in Occupied Kashmir.
According to health authorities of territory, 1,829 people are under home quarantine and 29 are in hospital, while 131 are under home surveillance.
In a statement issued by health officials said 101 samples had been sent to the labs for testing, of which 87 tested as negative and only two cases had tested positive, so far while reports of 12 cases are awaited. The statement further said 168 people have completed their 28 days surveillance phase.
Earlier, Pakistan had called upon the members of the South Asian Association for Regional Cooperation (SAARC) that a calm, calculated, and deliberate response is need of the hour to fight the outbreak of coronavirus.
The suggestion was put forward by Special Assistant of Prime Minister on Health, Dr. Zafar Mirza who was representing Pakistan in the SAARC video conference held to formulate a joint strategy for curbing the outbreak of coronavirus.
 Several South Asian leaders participated in the conference including Indian Prime Minister Narendra Modi, Afghan President Ashraf Ghani, Bangladesh Prime Minister Hasina Wajid, and Maldivian President Ibrahim Mohamed Solih.
Dr. Zafar Mirza also proposed that a 'regional mechanism' be developed by members of SAARC so that countries can exchange disease surveillance data in real-time to curb the spread of viruses including COVID-19.
 Zafar Mirza entailed that he had categorically demanded an end to the lockdown in Occupied Kashmir in the presence of Indian Prime Minister who has illegally annexed the valley.
As many as 13 new cases of coronavirus had been confirmed in Sindh, taking the provincial tally to 34, while the total number of coronavirus in Pakistan jumped to 53.