Arslan Naseer is happy as 'Chupke Chupke' continuously trends on YouTube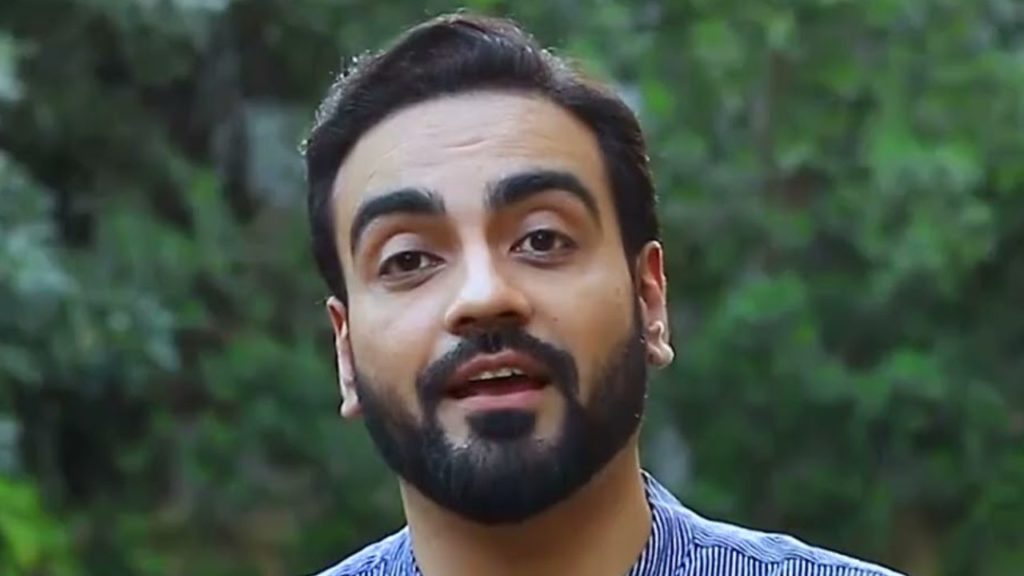 YouTuber turned actor Arslan Naseer has shown gratitude to the people as in the history of Pakistan, four different episodes of a drama are continuously trending on YouTube. 
Arslan Naseer, famous for his Comics by Arslan (CBA) who recently debuted with acting in drama serial Chupke Chupke took to Instagram and shared the happy news for Fazi-Meenu fans.
View this post on Instagram
The picture shared by the actor on his Instagram read: Congratulations to the whole team of 'Chupke Chupke'. It happened for first time in the history of Pakistani drama industry that the four different episodes of the same drama are in the trending list of YouTube.
Chupke Chupke has been trending on YouTube since a week now receive over a million views in few hours. Family drama Chupke Chupke has created magic on social media platforms especially after Fazi-Meenu wedding. Lt's have a look how much the audience is drooled over the trending drama:
"aj bilkul hero lagrahe teh"
"meenu tu larki wakey cool hai" #Feenu are falling for eachother ! meenu ka hero aur fazi ki cool larki 😭😭😭 and their smilesss this scene just makes me so soft !! #ChupkeChupke @aClockworkObi @Ayezakhanak3 pic.twitter.com/qrV3NgvHpa

— husband hai mera♡︎mere dil par | sahadmerizindagi (@_softxuwu_) April 28, 2021
This drama has some precious bonds🥺♥️#ChupkeChupke pic.twitter.com/8cyZptb9bW

— ☽ (@forgodsakesafi) April 29, 2021
I've already rewatched this soooo much 😭😭😭, I love them #ChupkeChupke pic.twitter.com/7UenyrBWbR

— A.U. (@aliza_ob1207) April 29, 2021
"aur jo unhon me beizzati ki hai 'apki mrs' ki?"
"kya keh diya 'meri mrs' ko?"
they have already accepted each other as husband and wife. iss scene ne feels ka niagara falls karwa k rakh diya. i'm not getting over this anytime soon.😭🥺💗#ChupkeChupke pic.twitter.com/eKiKL0pw7x

— s⁷ (@shizaahahaa) April 27, 2021
Really thanks to the whole team of drama"Chupke Chupke"for Making us laugh in this pendamic🥺😍💘#ChupkeChupke pic.twitter.com/EWHJ1PPs9Z

— Batool Zahra (@BaTool33673083) April 30, 2021
'husband hain ye mere' best day of fazi's life lmaoo his smirk 😭#ChupkeChupke pic.twitter.com/oCLlj3XuDl

— peanut.⁷ (@__doldrums_) April 28, 2021
Hadi becoming such a protective brother melts my heart🥺#ChupkeChupke pic.twitter.com/T6SMLJHuIq

— Merry (@Martryyy) April 29, 2021
When Faazi is interested in girls then his wardrobe becomes😂😂:#ChupkeChupke pic.twitter.com/SrtTuJ7ezW

— Merry (@Martryyy) April 29, 2021
My babies are coming with many more feelsy moments👉🏻👈🏻💞😭#ChupkeChupke #Feenu pic.twitter.com/SvK8ksIlGl

— . (@_aIiyaa10) April 29, 2021