Army is not available for electoral duty due to security situation, ECP told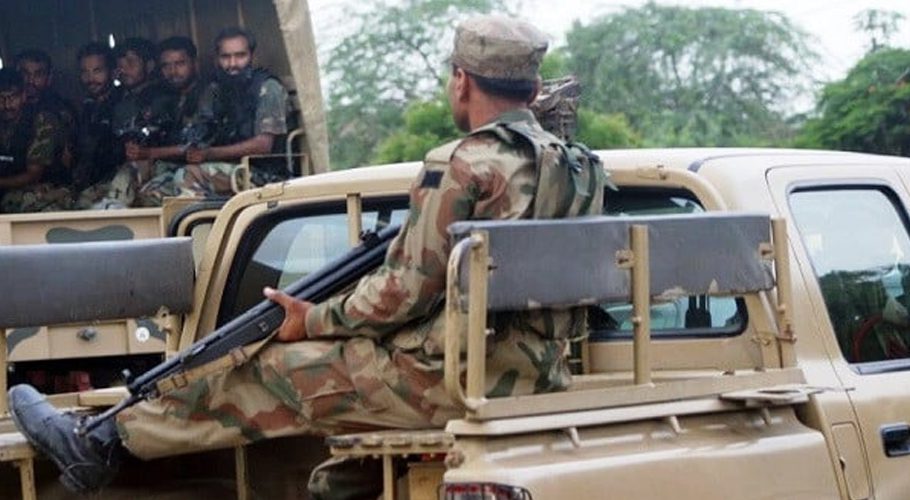 Pakistan Army will not be available for elections duties due to the prevalent security situation within the country, the Election Commission of Pakistan (ECP) was told on Tuesday.
It should be noted that provincial elections for the Punjab Assembly are scheduled for April 30 while KP Governor Haji Ghulam Ali said earlier today that he has suggested May 28 as the election date in the province.
A press release issued from the electoral body said that three important meetings were held today under the chairmanship of Chief Election Commissioner (CEC) Sikandar Sultan Raja.
The press release said that in the third meeting, Defence Secretary Lt Gen (retd) Hamood Uz Zaman Khan and Additional Secretary Maj Gen Khurram Sarfraz Khan briefed the CEC and ECP officials on the country's prevalent situation and the military's deployment within Pakistan and on its borders.
"They said that the army places a high value on its fundamental obligations, with the security of the nation's borders serving as its top priority," the press release reads "Given the current political climate in the country, the army is not now accessible for electoral duties."
According to representatives of the defense ministry, the army was also being impacted by the country's current economic climate.
They did, however, add that ultimately, the administration would decide whether to keep the military limited to its basic responsibilities or utilize it for ancillary jobs like those connected with elections.
The army can be deployed in quick reaction force mode for election duty, but it is not possible to carry out duty in static mode, according to the press statement.