Ambani's company makes record profit on customers strength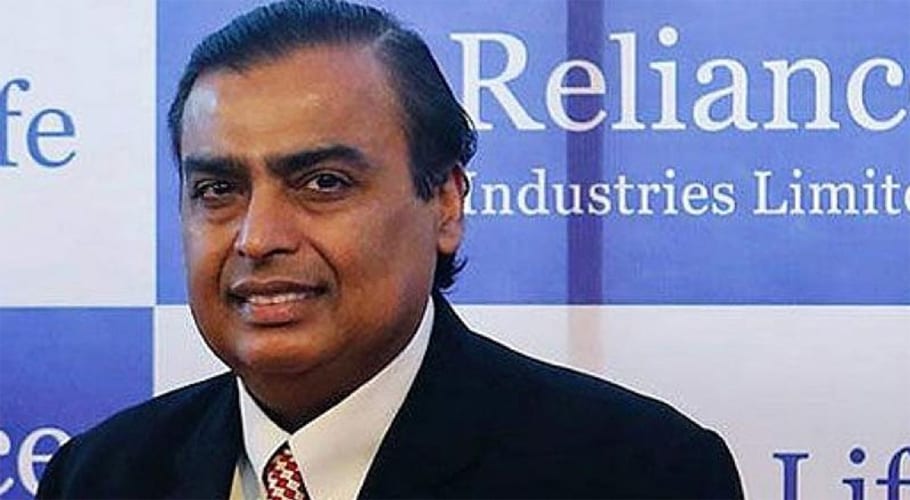 MUMBAI: Indian oil-to-telecommunications group Reliance Industries Ltd reported another quarterly record profit, as double-digit growth at its consumer-facing companies cushioned decline in its energy divisions.
Revenue at its retail and telecommunications units jumped more than 25 percent each in the quarter of December as the company, headed by Asia's richest man, Mukesh Ambani, is investing heavily to match them with its dominant petrochemicals and refining businesses.
READ MORE: Around 42,444 complaints resolved through PCP: report
"We have seen consistent growth in the same-store sales and high footfall through our outlets," Ambani said in a statement with the remarks coming as expansion in Asia's third-largest economy has slowed to lows over several years.
The Mumbai based company has grown steadily to become India's largest supermarket with over 10,000 stores selling food, consumer electronics and clothing, while its mobile subsidiary, Jio, has become the largest cellular network in the country in about three years since its launch.
Jio's income soared from 62pc to 13.50 billion rupees, driven by 14.8 m subscriber add-ons during the quarter recorded.
Reliance, which operates the largest oil refining complex in the country, said that the gross refining profit gained on each barrel of refined crude oil was $9.2 per barrel, marginally lower than the previous quarter but higher than a year ago.