Ali Haider Gillani admits explaining vote wasting procedure to lawmakers in leaked video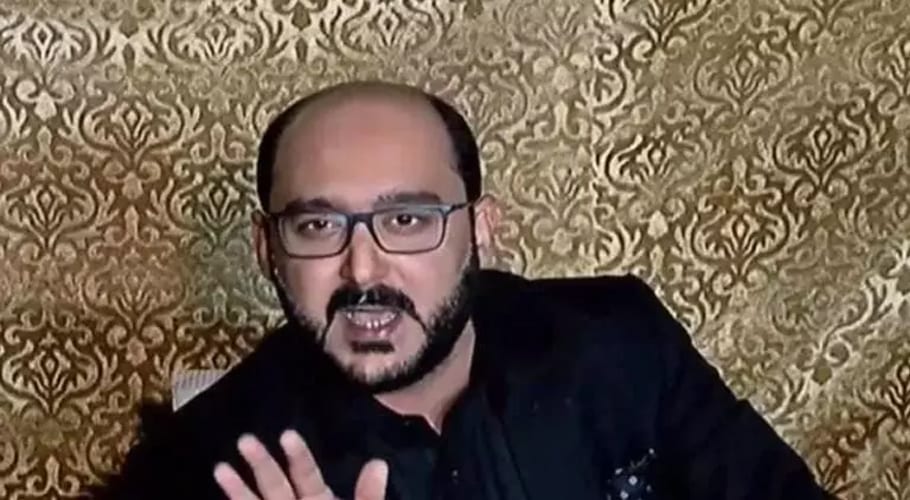 ISLAMABAD: Pakistan Peoples' Party (PPP) leader and Member Punjab Assembly Ali Haider Gillani has rejected allegations of horse-trading after a video surfaced which exposed the PPP leader "buying vote" for the Senate election scheduled for Tomorrow.
While addressing a press conference along with PPP leader Shazia Marri in Islamabad today, Ali Haider admitted meeting with PTI lawmakers, however, denied allegations of buying votes for his father and PPP's candidate for Senate seat from Islamabad Yousaf Raza Gillani.
Regarding the video, he said that he explained the method of wasting votes to lawmakers after expressing reservations regarding the identity of the ballot paper.
Meanwhile, Federal Minister for Planning, Development and Special Initiatives Asad Umar has said that Pakistan Tehreek-e-Insaf (PTI) will take action against party legislators involved in alleged horse-trading ahead of Senate election.
The federal minister said that the party knows the PTI lawmakers who had met with former prime minister and Senate candidate Yousuf Raza Gillani's son Ali Haider Gillani ahead of Senate polls.
Three PTI MNAs were seen in a video meeting with Ali Haider Ali Gillani. Action will be taken against all these lawmakers, he added.
"There are millions of bids to rig the polls. There is a commotion on the assembly floor. The people are seeing the darkest form of democracy and all this is happening in the name of democracy," he added.
"They still have nothing to meet but I wish this disgusting business could be stopped at least for the future," the PTI leader said.
On the other hand, Minister for Science and Technology Fawad Chaudhary said after Ali Raza Gillan s confession regarding the leaked video, Election Commission should declare Yousuf Raza Gilani ineligible for Senate Election.
He said we have decided to file a reference against Yousuf Raza Gillani under the articles 218, 219, 280 and the opinion of the Supreme Court regarding the conduct of Senate Elections.
Special Assistant to Prime Minister on Political Communication, Dr Shahbaz Gill has asked the Election Commission to take notice of the video of former Prime Minister Syed Yousuf Raza Gillani s son, which shows that the PPP leader "buying vote" for the upcoming Senate polls.
He said a mechanism for free and transparent elections is pivotal to ensure public welfare and the country s development. He said the mafia is involved in the politics of buying and selling votes, which does not want free and transparent elections.