Ahmed Ali Butt schools Aamir Liaquat for sharing private videos
Comedian turned actor Ahmed Ali Butt has just recently criticised controversial anchor Aamir Liaquat Hussain for sharing inappropriate videos with his 18-year-old wife.
It all started when the newly married couple started posting their bedroom videos together on their Instagram accounts. Many viewers terming those video highly inappropriate and bashed Liaqat and his wife Dania for posting this sort of stuff.
 

 

View this post on Instagram

 
This is when Ahmed Ali Butt decided to speak about it and shared his views on the videos constantly being released.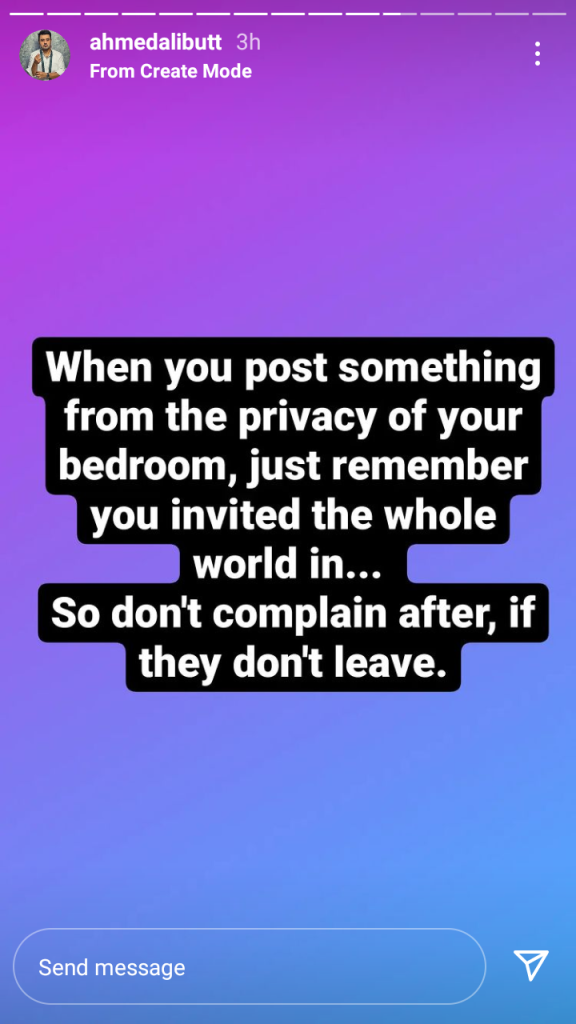 "When you post something from the privacy of your bedroom, just remember you invited the whole world in…So don't complain after, if they don't leave," the Punjab Nahi Jaungi actor posted on his Instagram story.
Another actor named Bilal Qureshi also reacted to the video and posted a hilarious post that read: "Someone said to me 'You're not viral material, you're just marriage material. Today I saw a video of some celebrity couple and got to know what virl material actually is. #ThankGodImNot.'"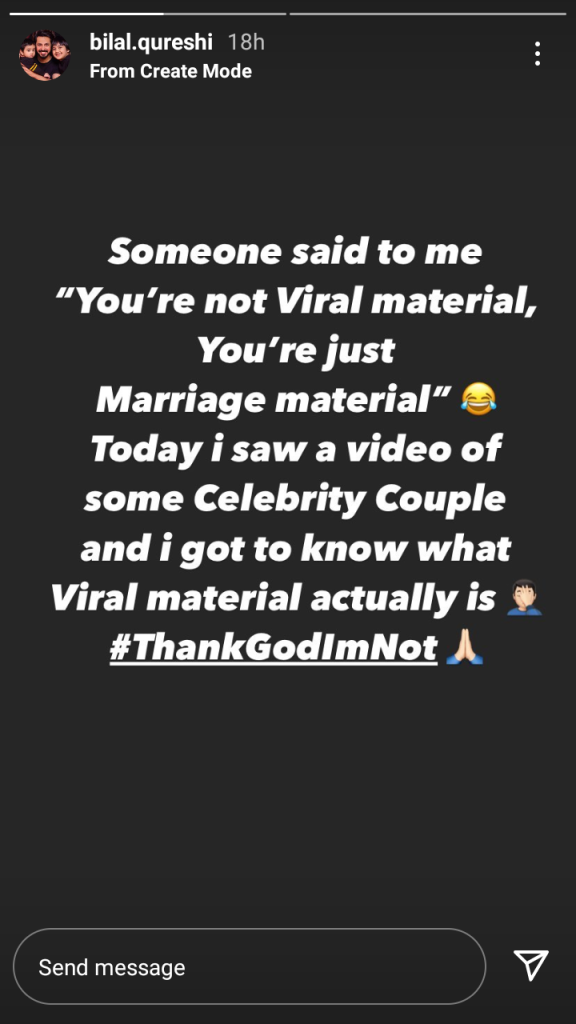 Just a day after his second wife revealed that she had taken divorce from him, Aamir Liaquat Hussain announced his third marriage with an 18-year-old Dania Shah.
Sharing a picture with his new bride on his Instagram account, Liaquat said that he has tied the knot with Syeda Dania Shah, last night, who belongs to an 'honourable Najeeb ut Tarfain 'Sadaat' family of Lodhran, South Punjab'.
Read more: Not having nikkah papers didn't make me Aamir Liaqat's third wife: Haniya Khan
The politician said his new wife was "Saraiki lovely, charming, simple and darling". "I would like to request all of my well-wishers, please pray for us. I have just passed the dark tunnel, it was a wrong turn," he added.