After Meghan, Priyanka Chopra to star as guest in Oprah Winfrey's show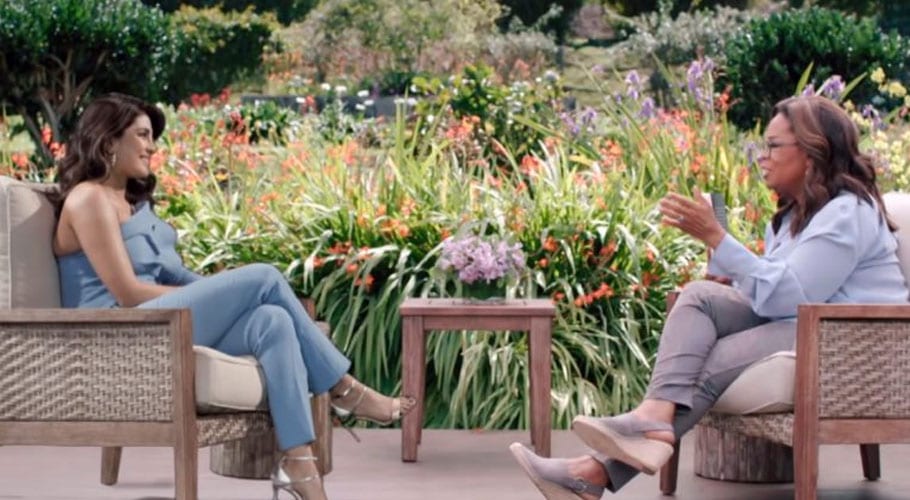 Bollywood actress Priyanka Chopra Jonas is soon going to be on air with American TV host Oprah Winfrey after the new promo from the sit-down interview surfaced online.
In the clip released on social media, Priyanka Chopra Jonas can be seen having a detailed conversation about her growing up days in India and how she has been leading a spiritual life. She explains that she belongs to a country where all faiths are celebrated.
Upon being asked if the Sky is Pink actress had a 'spiritual foundation' while growing up, the actress replied, "Spirituality is such a large part of India that you really cannot ignore it." According to Chopra, she is fortunate to have a family where she has seen his father singing in a mosque, her mother worshipping in a temple, and herself studying in a convent school.  
Read more: My biggest concern was history repeating itself: Prince Harry tells Oprah
The actress also talked about her memoir 'Unfinished',  which is an insight into Priyanka Chopra's struggles throughout the years. Oprah recently interviewed Meghan Markle and Prince Harry which shook the world after the couple made some explosive revelations about their life as senior members of Britain's royal family.