Girl goes missing from Faisalabad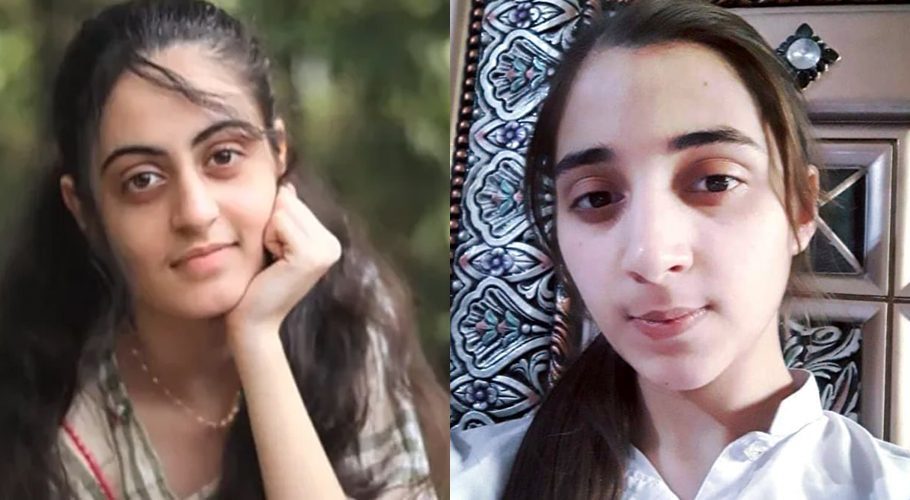 After Karachi's Dua Zahra Kazmi, another girl from Faisalabad has also gone missing. 
According to social media reports, a girl named Reha has been missing from Sir Syed Town Faisalabad for the last 48 hours. Her parents are worried and have cried for assistance to help find their missing daughter.
MissingGirl ⚠️

ریحا نامی یہ بہن گزشتہ 48 گھنٹوں سے سرسید ٹاؤن فیصل آباد سے لاپتہ ہے,کسی نے اسے دیکھا ہو تو درج ذیل نمبرز پر رابطہ کریں۔والدین پریشان ہیں ۔ برائے مہربانی متعلقہ حکام سے اس پوسٹ کی طرف توجہ دلائں۔ ریٹوئٹ اللہ سب کی بیٹیوں کو سلامت رکھے۔
03007201183
03226382820 pic.twitter.com/4ZNCCnVBeT

— Zobia Khurshid Raja (@ZobiaKhurshid) April 24, 2022
Read more: Mosque refused to announce Dua Zehra's name because 'she is Shia', claims parents
Earlier, a 14-year-old Dua Zehra Kazmi went missing from Karachi. Police have failed to trace the 14-year-old girl who disappeared from outside her house in Karachi's Golden Town area within Al Falah police station limits on April 16.
Speaking to a private media outlet, her father claimed that when they approached the local mosque for help in announcing Dua Zehra as a missing person, they were refused, saying "We cannot announce this name because she's from the Shia sect".