Zardari's appeal for treatment in Karachi rejected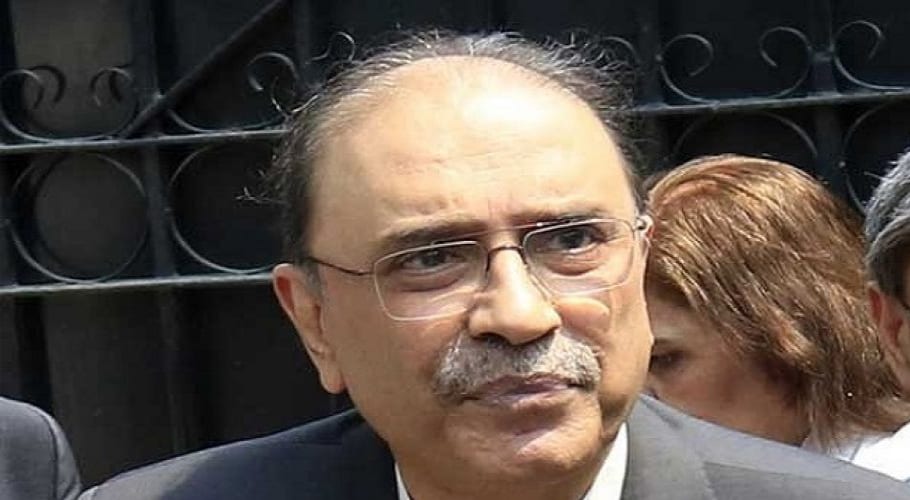 ISLAMABAD: An accountability court has rejected a request filed by former president Asif Ali Zardari seeking his transfer to Karachi for medical treatment.
The decision on the application was given by judge Azam Khan after the former president's lawyer Farooq H Naik completed his arguments.
Farooq H. Naik had filed an appeal seeking better facilities for both Asif Ali Zardari and his sister Faryal Talpur.
During the hearing, The National Accountability Bureau (NAB) prosecutor informed the court that Zardari was moved to the hospital on the advice of a medical board the government had set up to supervise his health.
The NAB prosecutor further said that Zardari was being provided complete treatment and if he wanted to consult a private doctor.
The NAB prosecutor opposed the plea, saying that B-class facilities were being withdrawn from all the prisoners under an ordinance.
Furnishing a copy of the ordinance, he said that all the prisoners were being given a C-class facility in prisons now.
Also read: Subcommittee meeting to decide Nawaz's ECL issue today
Naik argued that the ordinance has now become a bill, accusing the NAB prosecutor of distorting the facts.
He said Talpur was already availing a B-class facility contrary to the NAB prosecutor's claim that every inmate was getting C-class facilities. The court, however, extended the duo's judicial remand
Both Zardari and Talpur were arrested by the accountability bureau earlier this year on charges of laundering billions of rupees through fictitious accounts.
The money laundering case refers to the embezzlement of Rs4.4 billion. NAB has accused Zardari and Talpur of owning shares of the Zardari Group, a company that received some of the embezzled funds.