8 killed, dozen injured in road accident near Hub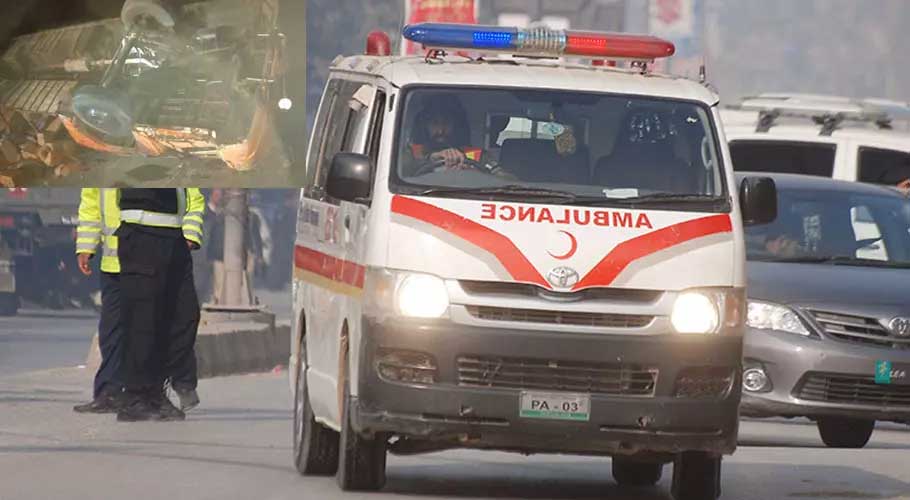 LASBELA: A roadside traffic accident has claimed eight lives on Lasbela National Highway in Balochistan.
According to rescue sources, the bus was going to Karachi from Quetta. The bus turned the turtle when it reached Othal near Lasbela, killing eight persons on the spot and injuring 22 others, who were shifted to Bela Civil Hospital.
Pakistan has one of the world's worst records for fatal traffic accidents. Fast and reckless driving, poor road infrastructure, and lack of safety precautions lead to a high number of accidents.
Earlier, DIG Counter-Terrorism Department (CTD) Umar Shahid had asserted that a university student, named Umar bin Khalid, sending money to a terrorist organization, Daesh, operating in Syria.
Muhammad Umar Bin Khalid, a NED University student, was arrested in a Counter-Terrorism Department operation near the Cantt Station. DIG CTD was addressing a press conference along with in-charge CTD Raja Umar Khatab here today.
Accused Umar Khalid was being further questioned in the case, DIG Umar Shahid informed. "Forensic report of his mobile phones highlighted that they were sending money by cryptocurrency bitcoin to terrorists in Syria," the DIG added.
The official further informed that the arrested accused was in link with a boy, identified as Zia in Hyderabad, and was sending money to him. "They have sent over a million rupees of funds to Syria," CTD official added.