70% of Rajanpur's population inaccessible to clean water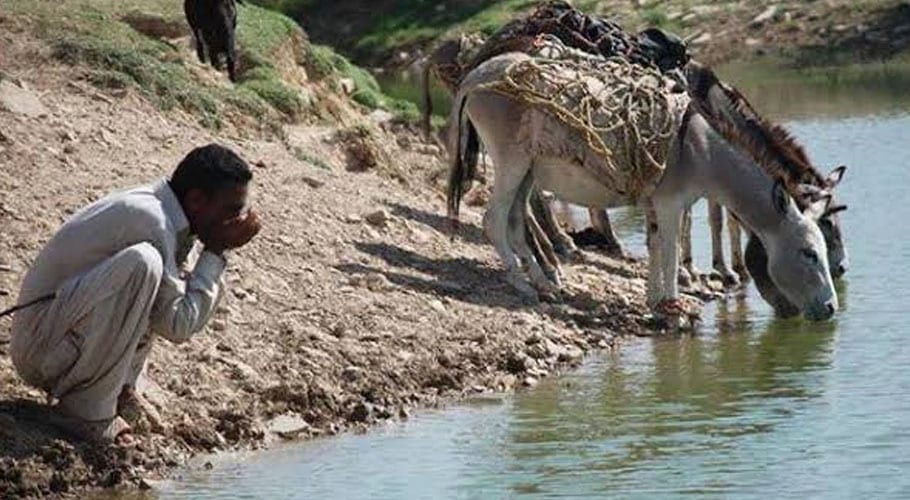 RAJANPUR: At least 0.7 million people in Rajanpur remain inaccessible to clean drinking water.
A new report issued by the Water Training Lab stated that the underground water of Rajanpur city is getting mixed with sewerage water because of that 70 percent of the water has become polluted.
It was revealed in a test which was conducted two months ago that 0.7 million people in Rajanpur have no access of clean drinking water.
According to reports, the floodwater also gets mixed with the contaminated water.
The city's remaining filtration plant has collapsed which has made the lives of people more difficult.
Dr. Qamar, a doctor from the lab who conducted the test said, "Our inefficient sewerage system is a big reason for the pollution of water."
People from the area claim that there's no water in the Dajal Canal and the water underground in undrinkable.
One of the locals of the area said, "The water we consume is from nearby ponds and it is contaminated as well. This water exposes us to several diseases."
According to Dr. Qamar, as a result, locals have been diagnosed with different diseases such as muscle slacking, nausea, diarrhea, skin cancer, weak joints, dental floss, and other abnormal diseases.
Locals have asked the authorities to install water systems and filtration plants that will give them access to clean drinking water.
A new report by the World Health Organization (WHO) finds that 2.2 billion people, more than a quarter of the global population, live far below contemporary standards for safe water and sanitation.