34 killed, 14 injured as bus falls off bridge in Kenya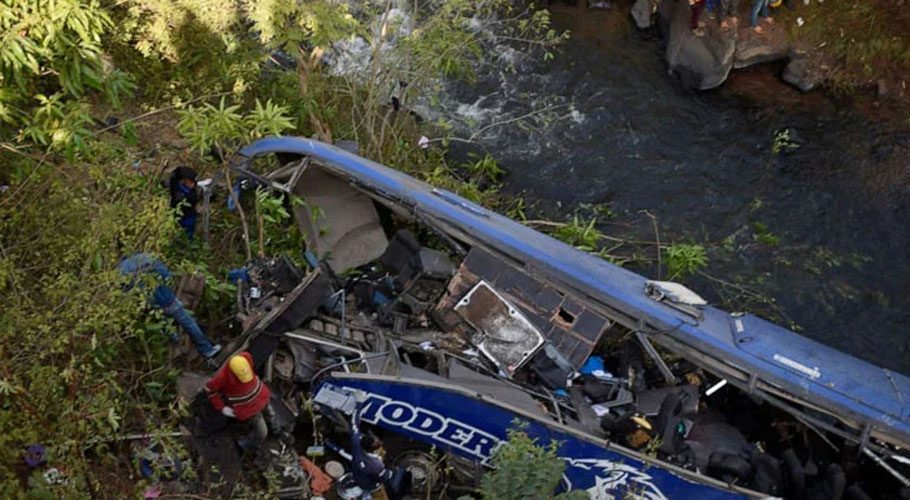 NAIROBI: A passenger bus plunged 40 meters below a bridge into a river in the African country of Kenya, killing 34 people and injuring 14.
According to international media, a passenger bus traveling from Meru to the port city of Mombasa in Kenya overturned from the bridge and fell into the river.
It should be noted that the rescue team saved 11 passengers alive during the rescue operations. The injured were shifted to the hospital while 34 dead bodies including 14 women and 2 girls have been recovered from the river.
According to media reports, the cause of the accident is yet to be known, however, preliminary investigation has revealed that the brakes of the bus may have failed. This bus is owned by Modern Cast Company.
It should be noted that there are many defects in the transport system in Kenya. Only last year, 4 thousand 579 people were killed and more than 2 thousand were injured in traffic accidents.