12th anniversary of Karsaz bomb attack being observed today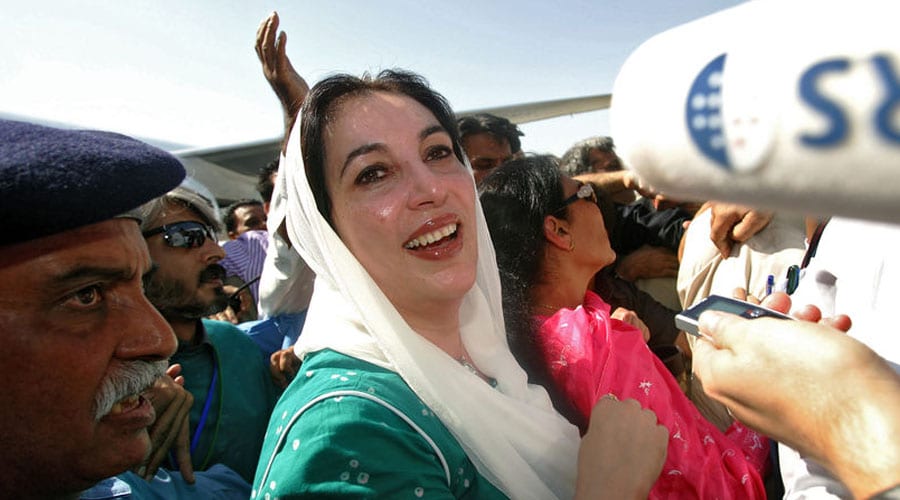 KARACHI:  Nation observes the twelfth anniversary of the Karsaz bomb attack on Friday.
On its twelfth anniversary of the attack, no progress has yet been made to bring the culprits to justice.
On this day, around 200 people were killed and more than 500 others were wounded when two blasts ripped the procession of former prime minister Benazir Bhutto.
The rally was organized upon the return of former PPP Chief Benazir Bhutto after her return to Pakistan after her eight years in deportation.
According to legal experts, the proceedings of the Karsaz tribunal highlighted several flaws in the security arrangements for Bhutto`s homecoming procession.
The flaws were on the part of both the law enforcement agencies and the organisers, and the PPP apparently dismissed the tribunal and did not establish another one as it did not want to accept the responsibility of any security lapse on its part.
Twelve years ago on the same day, the streets of Karachi ground to a halt to welcome the return of Benazir Bhutto, after an eight-year self-imposed exile during which she lived in Dubai and London.
Two blasts occurred in front of the rallying truck from which she greeted her supporters and party members.
On the route about halfway from the airport to the tomb of Muhammad Ali Jinnah for a scheduled rally, just after Bhutto's truck had crossed a bridge.
Police vehicles endured the brunt of the blasts, which completely destroyed three police vans and killed at least 20 policemen in the vehicles.
Conflicting reports indicate that Bhutto, who was not injured in the attack, was either sitting on top of the truck or had just climbed into the compartment of the truck at the time of the explosion.
Bhutto continued her struggle for democracy and managed to draw huge crowds in political gatherings. However, she lost her life in another public meeting at Rawalpindi's Liaquat Bagh on 27th December 2007.