Yasmeen Lari elected chairperson Transparency International Pakistan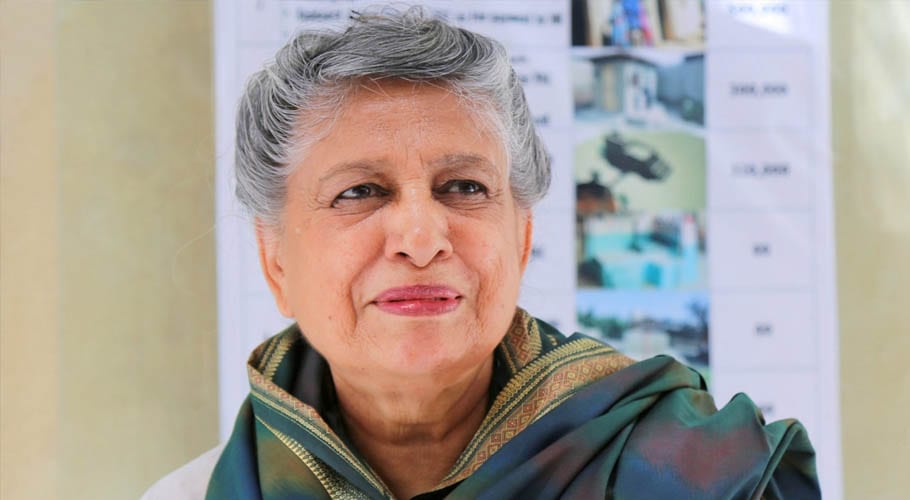 KARACHI: Renowned architect Yasmeen Lari has been elected as chairperson of Transparency International Pakistan while retired justice Nasira Iqbal was chosen as vice-chairperson.
The election was held following the passing away of TI Pakistan chairman Sohail Muzaffar last week and retired Justice Ghous Muhammad in December last year.
In a statement, the board of trustees of TI Pakistan expressed its "deep grief, prayed for the departed souls and appreciated their contributions to the organisation."
They also appointed Daniyal Muzaffar as Advisor to the Chairperson TI Pakistan and authorized him to represent TI Pakistan in the courts of Pakistan.
Yasmeen Lari is Pakistan's first female architect and also best known for her humanitarian relief work and historical conservation projects in rural villages all around Pakistan. She is the executive director of Heritage Foundation Pakistan and the Chairperson of the Karavan Initiatives.
Former Justice Nasira Iqbal is an eminent Pakistani jurist and law professor who served as a justice of the Lahore High Court from 1994 to 2002. She was one of the first five women to be appointed to the Lahore High Court, where she served as a justice from 1994 to 2002.
Daniyal Muzaffar is an advocate and son of the late Chairman TI Pakistan Sohail Muzaffar. He has taken over the responsibilities of Muzaffar & Co Advocates, a reputable law firm working in Pakistan for 50 years.