Will meet Imran Khan only, not any committee: Jehangir Tareen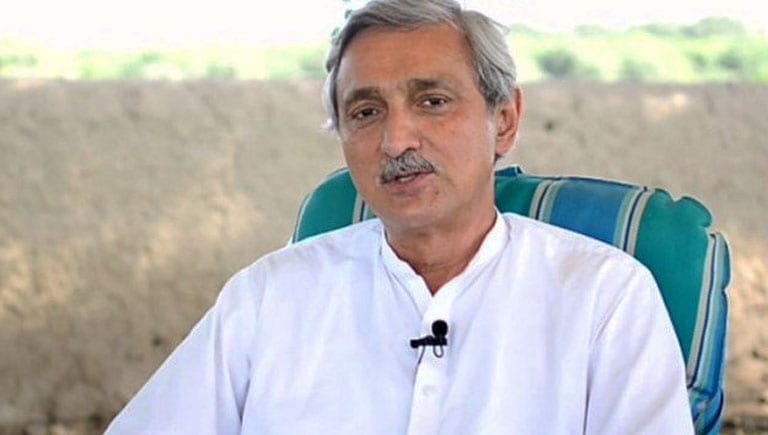 LAHORE: Estranged Pakistan Tehreek-e-Insaf (PTI) leader Jahangir Tareen on Thursday said he will meet Prime Minister Imran Khan soon.
Speaking to the media after appearing before the session court, Tareen accused the ruling party of witch-hunting but said he has a long-standing relationship with Imran Khan.
He added that he is still facing the notices sent to him during the PML-N's tenure. He added that baseless FIRs have been lodged against him, and a civil case has been turned into a criminal case.
Tareen said the case against him was not related to the Federal Investigation Agency (FIA) but rather the Federal Board of Revenue (FBR) and the Security and Exchange Commission of Pakistan (SECP).
He hoped that he will get justice from the court. He said the entire group that supports him wants to meet the prime minister, not any committee, to discuss the matter. "I have said that we will not meet any committee, we will only meet Prime Minister Imran Khan," he stressed.
Jahangir Tareen said as many as 40 assembly members are supporting him. He said a day before during an Iftar dinner, they had established contact and will meet the prime minister soon.
Last week, it emerged that efforts underway to establish contact between Prime Minister Imran Khan and PTI leader and Jahangir Tareen. It was reported that some federal ministers had made backdoor contacts with Jahangir Tareen and were trying to mediate between the two of them.
Earlier Tareen and his son Ali appeared before a sessions court for a hearing. During the hearing, Jahangir Tareen's lawyer told the judge that his clients were cooperating in the investigation.
The counsel added that his clients were also providing proof to the investigating authorities in the money laundering allegations. He added that they are hopeful that the FIA would backtrack on their allegations and Tareen would be exonerated.
The FIA's investigation officer told the court that they were investigating all the allegations and shared the available record with the court. The judge asked about the complete inquiry report to which the investigation officer said it was confidential. The judge extended the bail of the two till May 3 and ordered the FIA to present the complete report in the next hearing before adjourning the case.