What did Faisal Vawda say and why was his PTI membership suspended?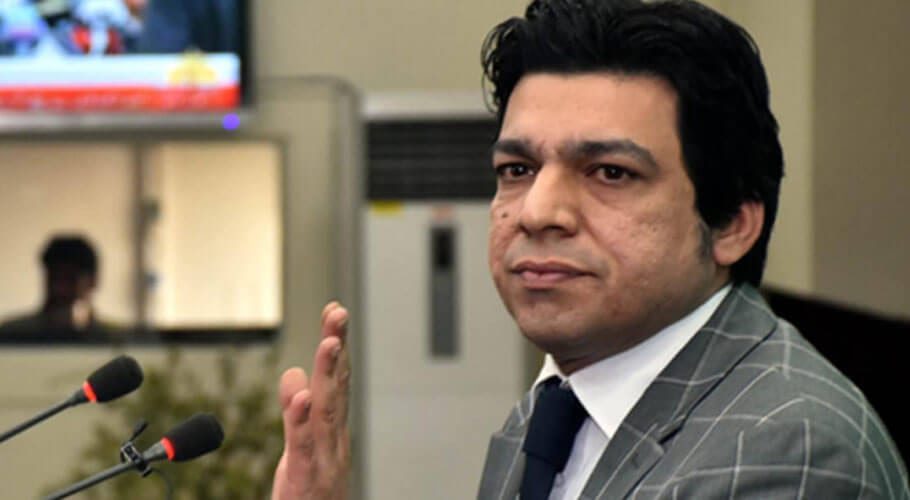 Pakistan Tehreek-e-Insaf Sindh President Ali Haider Zaidi has suspended the party membership of his party member Faisal Vawda.
Here the question arises as to why PTI decided to suspend Faisal Vawda's party membership. 
Press conference of Faisal Vawda
Yesterday, Pakistan Tehreek-e-Insaf leader and former senator Faisal Vawda held a press conference in Islamabad regarding the murder of Arshad Sharif, in which he said that there was a conspiracy to kill senior journalist Arshad Sharif in Pakistan and the deceased had no laptop, mobile phone. will not be found because all evidence has been erased. The martyrdom of Arshad Sharif is not an accident but there was a conspiracy to kill him.
The PTI leader said that Arshad Sharif was not a common man who took him to Kenya. Arshad Sharif was in touch with the establishment, he was ready to come to Pakistan. was in contact with
He said that my phone is ready for forensics, and the players of the conspiracy that is happening in Pakistan are in Pakistan, Arshad Sharif was threatened by the conspirators and expelled from there.
During the press conference, Faisal Vawda said regarding PTI's long march that I see only blood and funerals in this march.
Strong reaction from party leaders
Former Sindh Governor Imran Ismail while reacting to the press conference of Faisal Vawda said that he is unable to understand what was the real purpose of today's press conference. The long march will be peaceful, the politics of dead bodies is not Imran Khan's style, and any attempt to spoil the long march will fail, he added.
Similarly, Secretary General of Pakistan Tehreek-e-Insaf Asad Umar while reacting to the press conference said that the press conference of Faisal Vawda neither represents the policy of Tehreek-e-Insaf nor it is the party's position.
He further said that on the instructions of party chairman Imran Khan, the president of Tehreek-e-Insaf Sindh has been instructed to issue a show-cause notice to Faisal Vawda.
Suspension from party  
After Faisal Vawda's press conference, Pakistan Tehreek-e-Insaf Sindh President Ali Zaidi issued a show-cause notice to him, suspended his party membership and sought an explanation for his statement within two days.
In the show cause notice issued to Faisal Vawda, it has been said that he has violated party discipline and guidelines by making statements against the party. "This is a serious violation of the rules, reply within two days of receiving the show cause notice, as to why your party members should not be cancelled," the notice added.
The show cause notice further states that the party membership is suspended till Vawda receives a reply and till then one cannot hold any party office or represent the party in the media.
Faisal Vawda's reaction 
On the suspension of party membership, Faisal Vawda said that he should stick to the message he gave regarding Arshad Sharif, he gave true advice to the party. "I have said it before and I am still saying it today. Some conspirators can scapegoat innocent people in our peaceful march, what is against party policy in that?" he said.
Conclusion
Many PTI leaders believe that Faisal Vawda has tried to harm the Long March with his press conference. However, political experts in this regard say that if they really feel that yesterday's press conference is an attempt to harm the Long March, then they should talk to Faisal Vawda about this because it could happen that some secret planning is being done by the opponents of PTI to harm the long march and it has come to Faisal Vawda's knowledge, therefore the party leaders need to have a detailed discussion with him regarding the long march.