Why PPP's Senator Raza Rabbani raises concern about Pakistan's nuclear assets?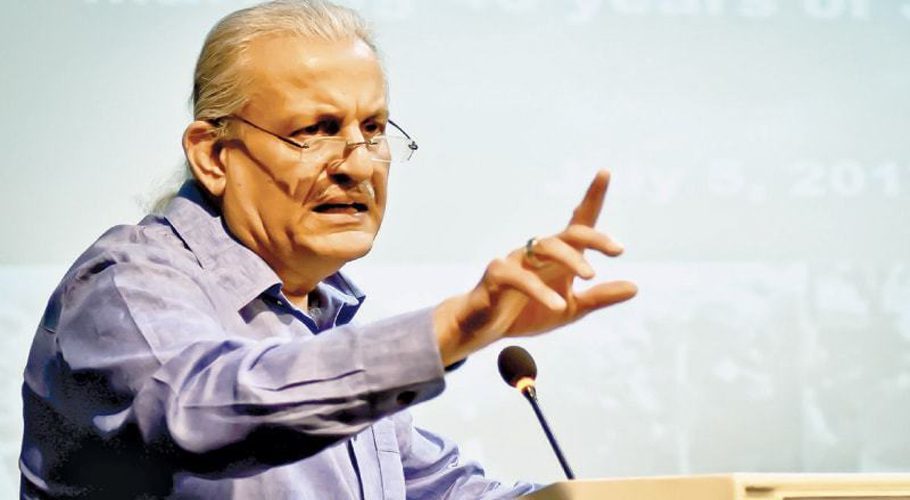 ISLAMABAD: Seasoned politician and a very senior and respected leader in the ranks of Pakistan People's Party (PPP) Senator Raza Rabbani has expressed concern over some kind of pressure on the country regarding its nuclear assets.
Also read: ISI screening amounts to 'ceding civilian space': Raza Rabbani
In a letter that had been making rounds on internet, Senator Raza Rabbani spoke of people's right to information, to know if Pakistan's nuclear assets are under pressure.He asked "the people have a right to know if, our nuclear assets are under pressure or is our strategic relationship with China under threat or our we being called up to play role in the region which will facilitate the military presence of a Imperialist power?
The letter by Senator Raza Rabbani appeared on the national spectrum at a time when Pakistan was holding counter-terrorism dialogues with a team of US interagency delegation led by Acting Coordinator for Counterterrorism Christopher Landberg.
Just last month, the International Atomic Energy Agency (IAEA) chief Rafael Grossi had visited Pakistan after which several quarters too had raised eyebrows.
In his letter, Senator Raza Rabbani said that the dragging of the feet by the IMF on signing the Agreement and reluctance of friendly countries, except China, to help sans the IMF, Parliament needed to be taken into confidence.
"It appears Pakistan is being softened up to play a role which is against its national and strategic interests," he said, adding that these and other questions required a policy statement by the Prime Minister on the floor of a Joint Sitting.
Also read: PPP leader condemns 'talk of technocratic or long term caretaker government'
He further said that the question of the TTP and increase in terrorism had also found no discussion or briefing from the Government, and it seemed be it the PTI or present governments want azadi from Parliament and the Constitution, 1973.