Watch: First Saudi female skydiver jumps from 15,000ft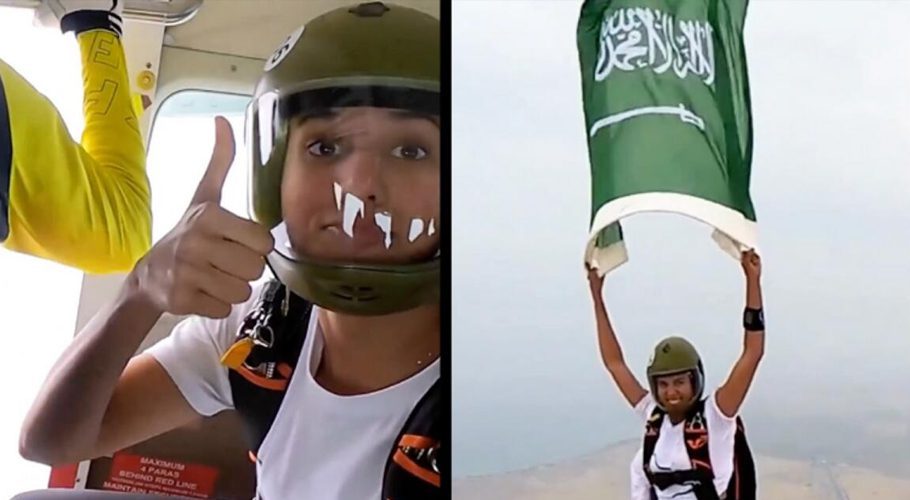 Razan Al Ajmi, the first ever Saudi Arabian woman to earn a freestyle skydiving license, has now become the first Saudi woman to skydive from 15000 feet.
Al Ajmi posted a video to Instagram with the remark, "Achieving my dream to jump with country flag is starting now".
The Saudi Arabian flag is displayed on the Trailblazer's t-shirt in the video. She is then being seen putting her helmet on and getting ready to leap.
As she finally takes the leap, she unfurls the green and white flag in the air, becoming a pioneer.