Victory in NA-249 by-poll: Bilawal thanks people for PPP support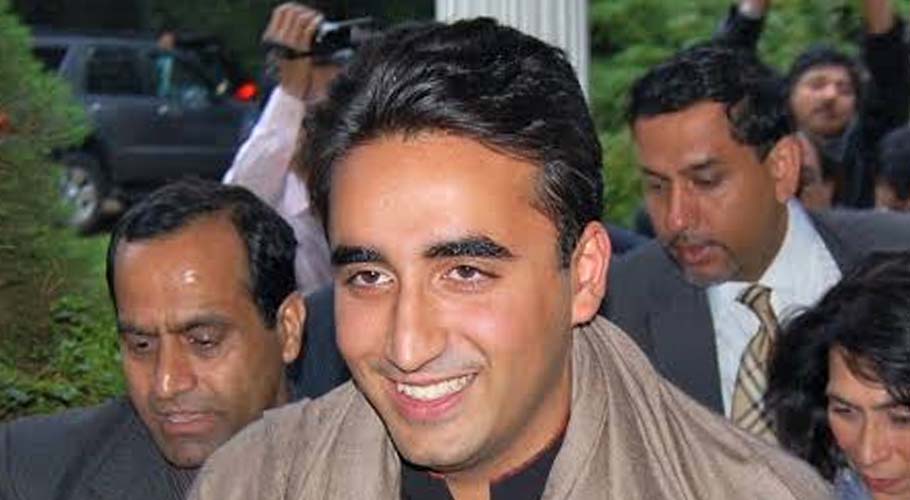 KARACHI: Pakistan People's Party chairman Bilawal Bhutto Zardari has thanked the people of Karachi after PPP won the National Assembly constituency NA-249 by-election held on Thursday.
In a statement the PPP chairman said the people of Karachi were grateful to the PPP for always leading the struggle for the genuine rights of the province's masses.
Bilawal congratulated Abdul Qadir Mandokhel on his election victory and assured him that the PPP would always remain in the forefront in Karachi people's quest for development under a democratic system. He said resolution of all issues faced by the province lay in strengthening democracy and ensuring democratic rights of the people of the metropolis.
According to the unofficial, preliminary results from 276 polling stations, PPP's Abdul Qadir Mandokhel won the race with 16,156 votes.
PML-N's Miftah Ismail came second place with 15,473 votes, while banned outfit TLP's candidate Nazeer Ahmed remains in third place with 11,125 votes.
The PTI had a dismal showing, never going beyond fourth place at any point during the count. It was at fifth place with 8,922 votes at last tally.
Former Karachi mayor and PSP candidate Mustafa Kamal came in fourth place with 9,227 votes, whereas MQM-P candidate Hafiz Muhammad Mursaleen took last place with 7,511 votes.
Voter turnout, despite strict security arrangements, was reported to be low in the morning and afternoon hours, perhaps due to Ramadan and the scorching heat. The by-election of NA-249 has become a matter of survival for many parties.
Since 1988, the Pakistan Peoples Party (PPP) has won this constituency once, Pakistan Muslim League-Nawaz (PML-N) twice, while both Muttahida Qaumi Movement (MQM) and PTI have also won the seat only once.