Vice Admiral Fayaz Gilani elevated as VCNS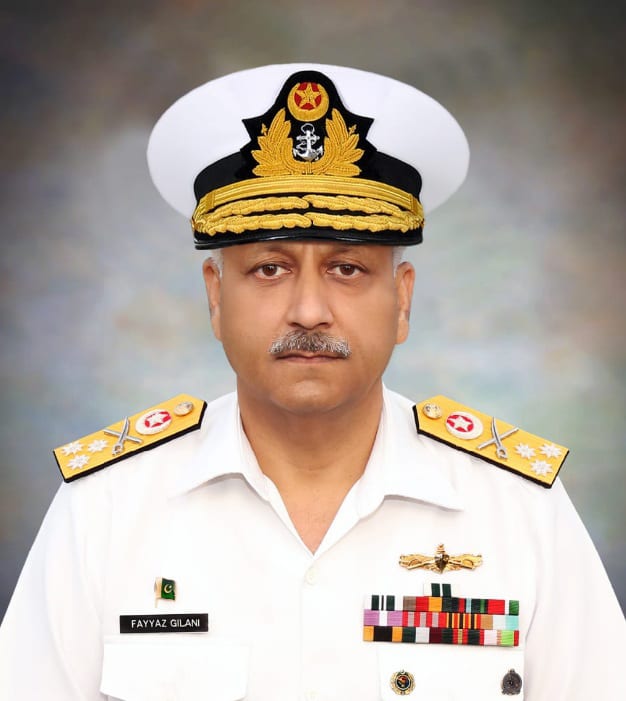 ISLAMABAD: Vice Admiral Muhammad Fayaz Gilani (Hilal-e-Imtiaz Military) was

appointed as Vice Chief of the Naval Staff on Sunday.
According to the spokesperson of the Pakistan Navy, Vice Admiral Muhammad Fayaz Gilani has vast experience in command staff-related matters. He has also served as the general attaché of Pakistan in Washington. He has succeeded Vice Admiral Kaleem Shaukat who completed his tenure of service on the 16th of November. V/Adm Fayaz Gilani is a graduate of Pakistan Naval War College Lahore, National Defense University Islamabad, and Cranfield University UK.
Earlier on November 05, Rear Admiral Faisal Rasul Lodhi took over the command as Commander Coast in an impressive Change of Command Ceremony held at PNS QASIM Karachi.