Ventilators in Karachi's Civil Hospital not functional: Reports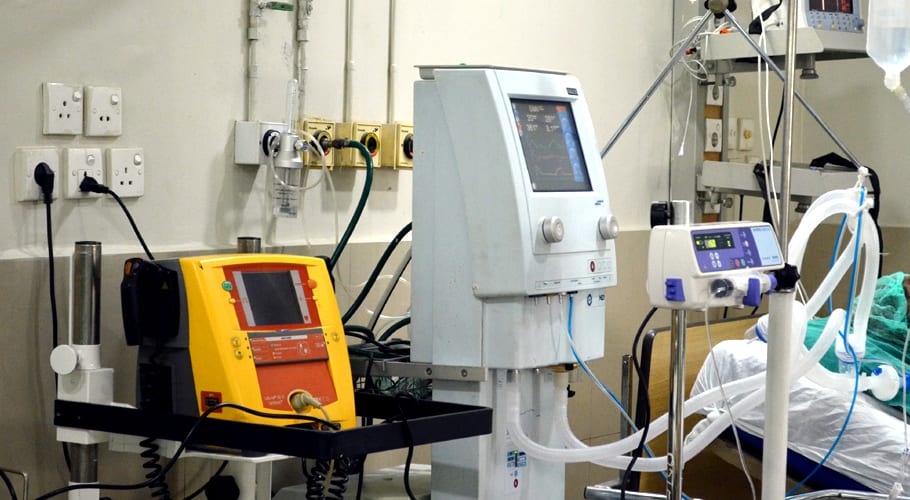 KARACHI: Doubts have arisen over the Sindh government's claims of having proper medical facilities for coronavirus patients after reports emerging that ventilators in Karachi's Civil Hospital are not functional.
According to a survey on government and private hospitals, there are only wight ventilators in Karachi's Ruth Pfau Civil Hospital and none of them are functional.
Federally supervised Jinnah Hospital has 12 ventilators, SIUT has 15, Benazir Bhutto Trauma Center has 12, Indus Hospital has 15, and Ojha Hospital has 14 ventilators for coronavirus patients.
According to a Health Department spokesman, a private hospital on Stadium Road has 5 ventilators for coronavirus patients. Other hospitals have 54 ventilators but coronavirus patients are not being treated there.
Sources have revealed that the Sindh government has not made any significant arrangements for the treatment of coronavirus patients.
Breath appears to be exacerbated during coronavirus disease, and ventilators are the only way to save lives. However, a lack of ventilators can increase mortality.
So far, coronavirus has claimed lives of almost 476 patients and has affected more than 20 people across Pakistan. Sindh remains the worst affected province from the coronavirus with more than 7850 cases.