US senators write to Trump on IOK issue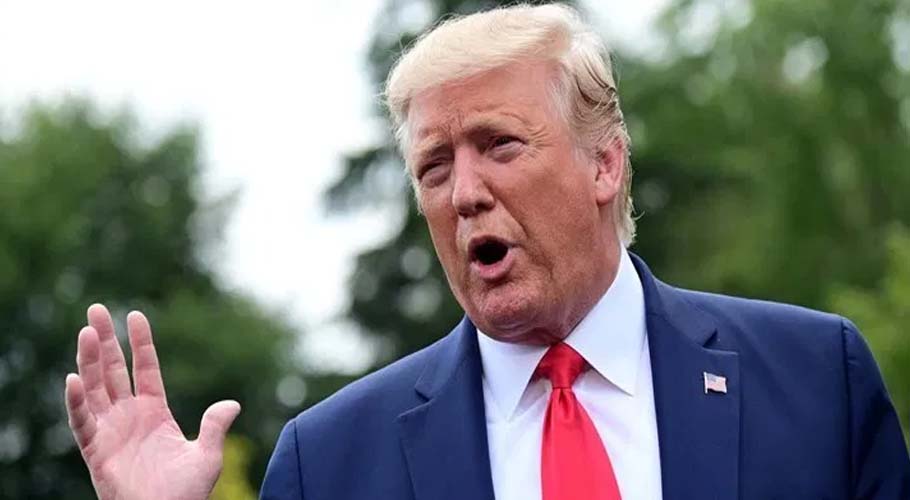 WASHINGTON: A group of US senators has urged President Donald Trump to ask Indian Prime Minister Narendra Modi to end the on-going lockdown in Indian occupied Kashmir (IOK).
In a letter written to Donald Trump, Senators Chris Van Hollen, Ben Cardin, Lindsey Graham, and Todd Young pressurised the US president to ask Narendra Modi to lift the lockdown and curfew and release the hundreds of Kashmiris detained under the controversial Public Safety Act.
In

a letter, the senators wrote, "With each passing day, the situation for the people of Kashmir bec

omes increasingly difficult. Therefore, we ask that you [Trump] call upon Prime Minister Modi to fully restore telecommunications and internet services, lift the lockdown and curfew, and release Kashmiris detained pursuant to India's revocation of

Article 370

." 
Read the complete letter

here

.
The letter added, "The United States has a vital role to play in facilitating a resolution to this humanitarian crisis, and we urge you to act swiftly. Once the urgent humanitarian situation has been addressed.
It added, "We hope the United States can play a constructive role in helping resolve the underlying disputes between the two nuclear powers, India and Pakistan."
According to media reports, at least 4,000 people have subsequently been held in occupied Kashmir under the Public Safety Act, a controversial law that allows authorities to imprison someone for up to two years without charge or a trial.
In this regard, Donald Trump had earlier made multiple offers to mediate between India and Pakistan on the Kashmir issue, offers that have been welcomed by Pakistan and rebuffed by India.