UAE wants to invest in Pakistan's energy sector for boosting economic ties: envoy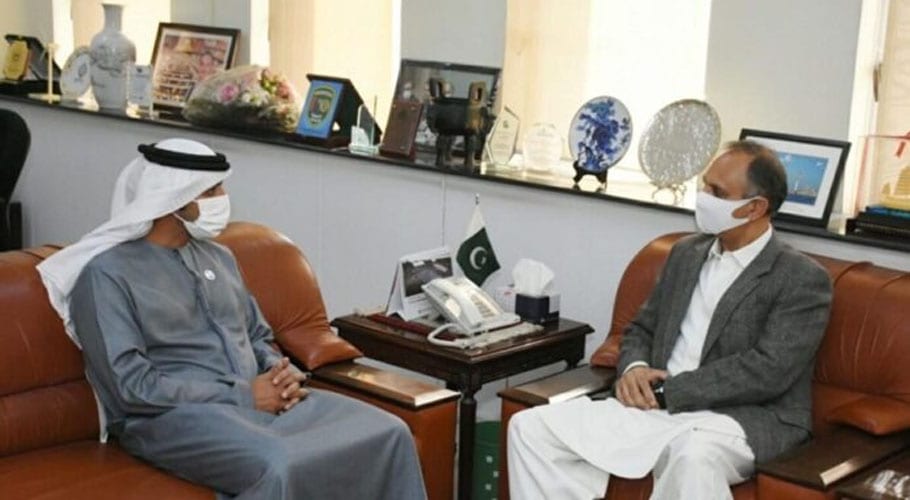 ISLAMABAD: Ambassador of United Arab Emirates (UAE) to Pakistan Hamad Obaid Ibrahim Salem Al-Zaabi has said his country wanted to invest in Pakistan's energy sector for boosting economic ties.
During a meeting with Energy Minister Omar Ayub Khan, the ambassador said both the countries have potential in multiple things like hospitality, retail, services and manufacturing.
He said Pakistan and the UAE are working on a new economic roadmap to boost bilateral trade volume and establish joint ventures between the two countries.
"We are working to find the missing areas so that we can fill those gaps to boost bilateral trade," the Ambassador added. He said many international brands based in UAE were not present in Pakistan, so both sides needed to collaborate to bring them here.
They discussed ongoing cooperation in the petroleum sector and explore priority areas of mutual interest in the energy sector. Omar Ayub congratulated and lauded the UAE leadership for sending a space mission 'Amal' to Mars and its successful entry into Mars' orbit.
Thanking and extending his gratitude for the minister's pleasant remarks, the envoy expressed the UAE's keenness to further its investments in Pakistan's energy sector.
He said collaboration in the energy sector would provide an impetus to economic ties between the two brotherly countries.