Two kidnapped minors found dead in Karachi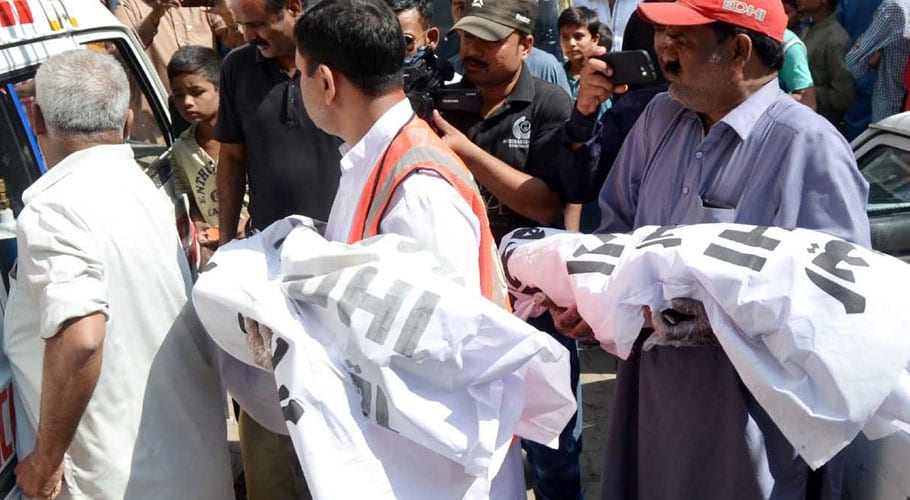 KARACHI: The bodies of two minors who were reportedly kidnapped have been found from New Karachi area on Saturday.
Also read: Woman among three killed in Sialkot firing incident
The police recovered the bodies from graveyard number 6 in New Karachi area. The deceased have been identified as two brothers, Ali
Raza and Ayan,
who were allegedly killed with a sharp object.
Rescue teams have shifted the bodies to hospital where the family identified the children through their costumes.
Also read: CTD officer killed in Dera Ghazi Khan
The family informed that two brothers were allegedly kidnapped from New Karachi while their family has alleged two paternal uncles of the children of kidnapping and also registered a First Information Report (FIR).
According to police, the suspects cut deceased children's throats while the police have started action against the culprit.
Also read: Also read: Teenage girl dies from wrong injection in Dadu