TV anchor's argument with female politician sparks criticism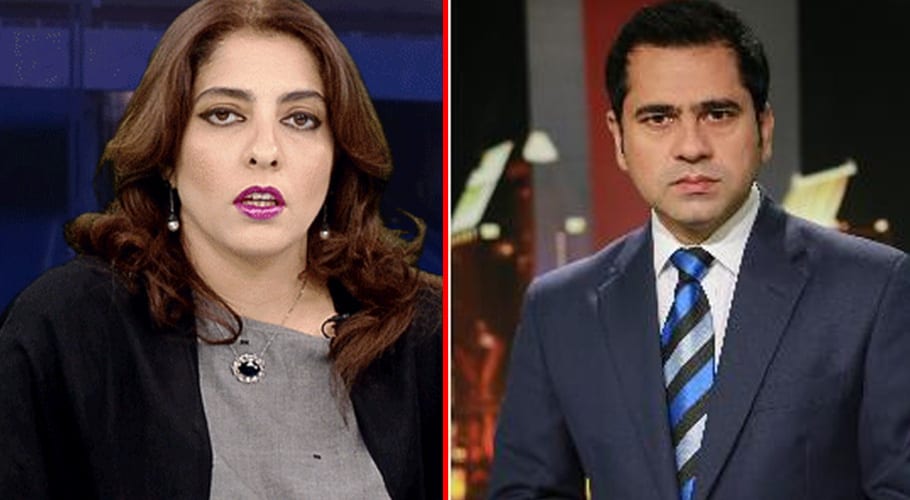 LAHORE: A TV anchor has lashed out at Deputy Secretary Information Palwasha Khan during an interview on his show.
A video clip has gone viral on social media in which both the anchor and the politician can be seen exchanging words. Within no time, a hashtag of "Boycott Bakery Channel' became the top trend on Twitter.
During a talk show, a normal discussion turned into a heated argument soon after the anchor highlighted the rights of Sindh. Social media users have reacted strongly to the incident and criticized anchor person Imran Riaz Khan. People on Twitter demanded that if the anchor will not apologize for his behavior.
@PalwashaKhan18 a week ago said in a show that Imran khan is like a donkey he has no sense if u put books on a donkey 22 years but a donkey will remain a Donkey. Therefore @ImranRiazKhan show was planted.#BoycottBakeryChannel #GNNMustApologise https://t.co/k25txwd4IM

— Babu Saleh Muhammad Brohi (@babusalehmuhamm) July 2, 2020
According to anchor Imran Riaz Khan, no one can stop him from speaking for the rights of Sindh. "no one can stop me, neither Palwasha (politician) nor Bilawal Bhutto Zardari," the anchor alleged.
Hats off to that brave anchors who's standing against this corrupt mafia @ImranRiazKhan #BoycottBakeryChannel pic.twitter.com/Xxl4xFduzQ

— Muhammad ihsan (@ihsankarnana) July 2, 2020
One of the users said that such anchors first beg political leaders to come to their shows and insult them to portray themselves as heroes on the screen.
Apart from political leaders, social media users seem to be angry over the case of anchor Imran Riaz Khan and PPP leader Palwasha Khan.
It's not your bakery shop Mr. @ImranRiazKhan
Respect your guest. #IamImranRiaz#boycottbakerychannel

— Tarique Mehmood (@tarique_mehmood) July 2, 2020
#BoycottBakeryChannel for biased reporting against political and human rights activist.
Report @gnnhdofficial pic.twitter.com/rQrVHAuTLH

— Malik Sajid Ali Awan (@saaji949) July 2, 2020
Shame on your yallow journalism #BoycottBakeryChannel @gnnhdofficial pic.twitter.com/UkKGTeZiZu

— Junaid Saleh jakhrejo (PSF) (@JunaidsalehPPP) July 2, 2020
#BoycottBakeryChannel for biased reporting against political and human rights activist.
Report @gnnhdofficial#BoycottBakeryChannel pic.twitter.com/VXmrmlpbk7

— Faheem Sattar Dal (@FaheemSattarDal) July 2, 2020
Oh hoo.., 🤔🤫
Using highly Abusive Language. 🙏🙏#BoycottBakeryChannel pic.twitter.com/kUW6YPD52I

— Waqar Mari (@waqarmari12) July 2, 2020
Shame on your yallow journalism #BoycottBakeryChannel @gnnhdofficial

— Liaquat Ali Shahani (@LiaquatShahani_) July 2, 2020