Trouble increases as death toll hitting 106 by coronavirus in China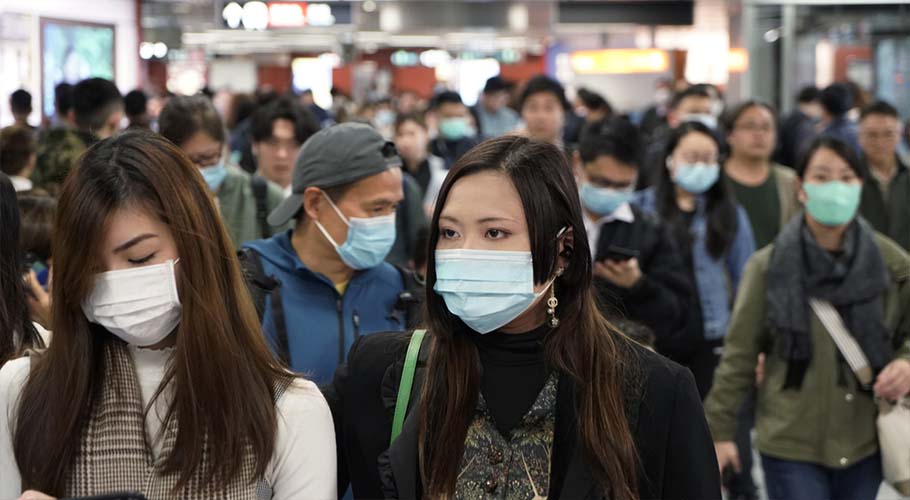 BEIJING: Casualties from a new viral disease that is causing an increasing global alarm jumped by 25 to at least 106 on Tuesday in China as the United States and other governments planned to travel their people out of the locked-down area at the heart of the epidemic.
The figure includes the first death in Beijing, the Chinese capital, and 24 more deaths in Hubei province, where the first coronavirus-related diseases occurred in December. Dragged down by concerns about the global economic effects of the virus, the Asian stock markets collapsed for a second day.
READ MORE: Federal govt takes measures to combat coronavirus
The U.S. Consulate in Wuhan's central Chinese city, where officials shut off most access on Jan. 22 in an attempt to contain the epidemic, is planning to travel out of the city its diplomats and some other Americans.
China's rapidly drastic containment measures started with the termination of airline, train and bus services to Wuhan, a city of 11 million residents.
The lockout has grown to 17 cities in the most far-reaching disease-control measures ever implemented, with more than 50 million residents. On the other hand, Chinese officials have reported 106 deaths caused by the deadly coronavirus in recent days.
Earlier,
United States President Donald Trump has offered China for any help to control deadly Coronavirus, which has taken over 106 lives and affected more than 2,700 people so far.
READ ALSO: Anti-polio drive kicks off in 15 districts of KP
Taking to the social media U.S President Donald Trump offered Chineses President Xi Jinping any help to overcome the deadly virus, Trump wrote on Twitter, "We are in very close communication with China concerning the virus. Very few cases reported in the USA, but strongly on the watch. We have offered China and President Xi any help that is necessary. Our experts are extraordinary."
We are in very close communication with China concerning the virus. Very few cases reported in USA, but strongly on watch. We have offered China and President Xi any help that is necessary. Our experts are extraordinary!

— Donald J. Trump (@realDonaldTrump) January 27, 2020