Teaching activities in medical, dental colleges suspended in Punjab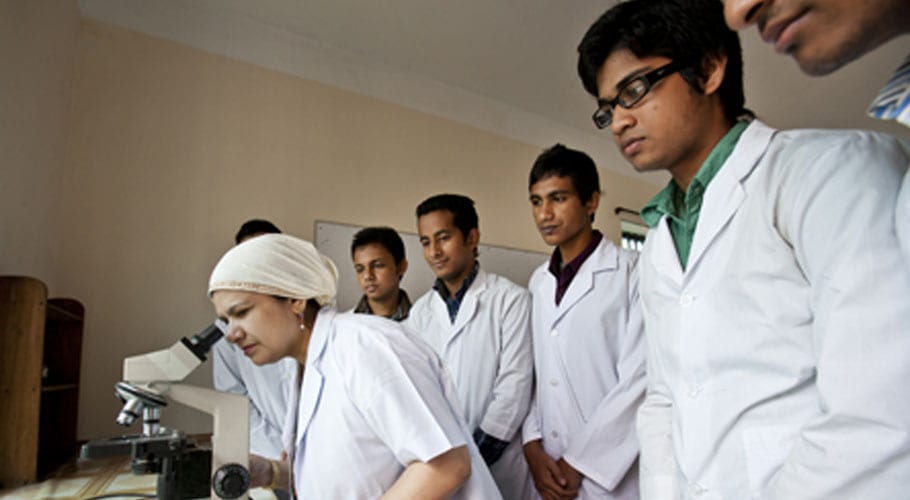 LAHORE: Teaching activities in medical and dental colleges across Punjab have been suspended due to the coronavirus.
According to a circular issued by the Punjab Health Department, on-campus educational activities in medical and dental colleges will be suspended from 26th November to 24th December. Only students with internet problems will be allowed to stay in medical college hostels.
It may be recalled that 3,009 new cases of coronavirus have been reported in Pakistan and 59 more people have lost their lives. According to the National Command and Operations Center, the number of people infected with coronavirus in Pakistan has risen to 382,892 and the total number of deaths is 7,803.
In the country, 332,974 patients of coronavirus have recovered and 42,115 are undergoing treatment. The number of coronavirus cases in Islamabad is 27,979, Khyber Pakhtunkhwa 45,314, Sindh 166,033, Punjab 115,786, Balochistan 16,891, Azad Kashmir 6,316 and Gilgit-Baltistan 4,573.
The highest number of deaths due to coronavirus is in Punjab where 2,904 people have lost their lives. 2,858 people have lost their lives in Sindh, 1,339 in Khyber Pakhtunkhwa, 291 in Islamabad, 99 in Gilgit-Baltistan, 164 in Balochistan, and 151 in Azad Kashmir.
READ MORE: Global coronavirus cases exceed 59 million
The second wave of coronavirus has started in Pakistan and SOPs will have to be strictly followed to deal with it. According to the NCOC, the coronavirus epidemic is spreading rapidly in 15 cities across the country. Eighty percent of coronavirus cases in Pakistan were reported from eleven major cities.
Provincial governments have been directed to make SOPs and masks mandatory in markets, shopping malls, public transport, restaurants. Citizens must wear masks when leaving their homes. Masks must be worn by those working in government and private sector offices.