TDAP launches international virtual textile fair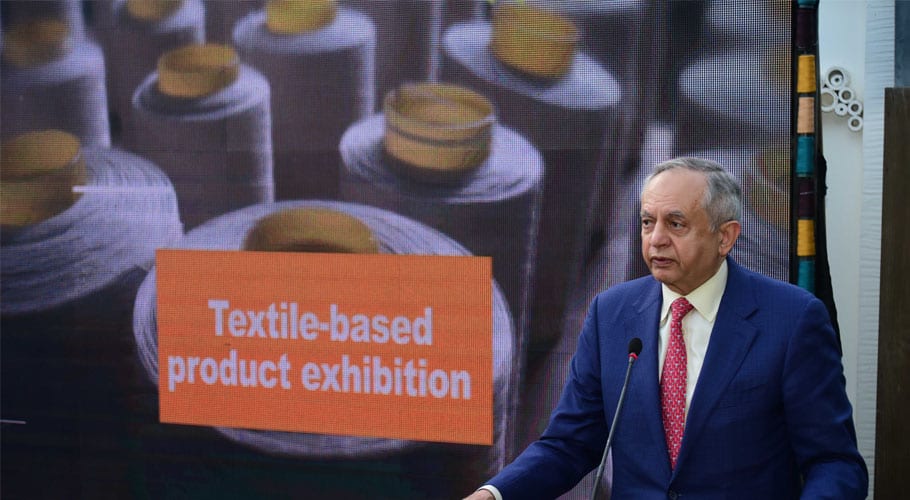 LAHORE: The Trade Development Authority of Pakistan (TDAP) has launched its first virtual textile exhibition (TEXPO).
As per details, TEXPO is set to exhibit textile-based products online from February 1 to February 5 on its website. Although the event has been happening annually since 2016, this is the first time it will be online.
While addressing as a chief guest of the event, Adviser to Prime Minister for Commerce and Investment, Abdul Razak Dawood said that despite there being less action on the fashion front, Pakistan witnessed growth in textile exports.
Dawood said, "We're here today to use technology to bridge the gap between local exhibitors and international buyers. From growing cotton to high-end fashion, we are now projecting in Milan and London. Our experts have gone up 60% and we are willing to supply a wider range of products," he added.
 "We have an unexplored market because we tend to rely on traditional methods of trade and fabrics the advisor said, We only rely on our cotton when we can import fabrics that look like cotton, breathe like cotton and can be turned into beautiful garments that we can export," he added. 
The designers present at the launch included Rizwan Beyg, Shamaeel Ansari, Asim Jofa, Hassan Riaz and Faiza Samee, among others.