Some priorities of Biden in accordance with PM Imran's, says FM Qureshi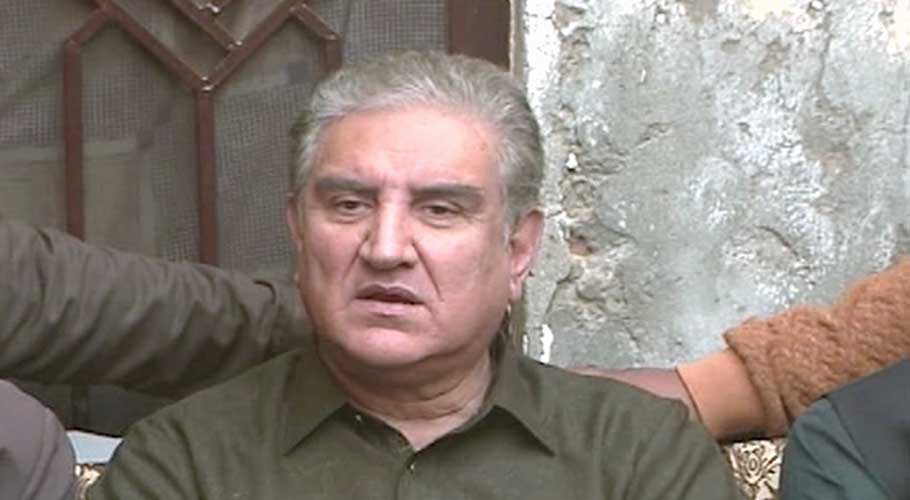 ISLAMABAD: Foreign Minister Shah Mahmood Qureshi has claimed that some priorities of the Biden administration were in line with Prime Minister Imran Khan's, citing examples of climate change and the environment.
Talking to journalists in Multan today (Saturday), the foreign minister said, "PM Imran had previously said on several occasions that Pakistan is among the countries most affected by climate change."
Referring to his telephonic conversation with US Secretary of State Antony Blinken, FM Qureshi said that the US had also highlighted the priority of battling corruption and money laundering which was also in line with the premier's thinking.
He added that Blinken had expressed concern over the apex court's decision in the case. "I also informed [Blinken] that our courts are free which operate within the country's law and Constitution," he added.
"I informed him that the Sindh government, after consulting with the Centre, had decided to file a review petition in the Supreme Court," the foreign minister added.
FM Qureshi further said he had a good conversation with Blinken and hoped that interaction and engagement between the two administrations would continue on key aspects of the bilateral relationship.
In response to question regarding inflation, Qureshi said, "You are right, the nation wants relief and we are taking measures to provide relief to the people."
The minister claimed that the inflation was because of the previous government keeping the dollar at artificially low prices which affected the country's treasury and foreign exchange reserves.