Stranded passengers of seized PIA plane in Malaysia land in Islamabad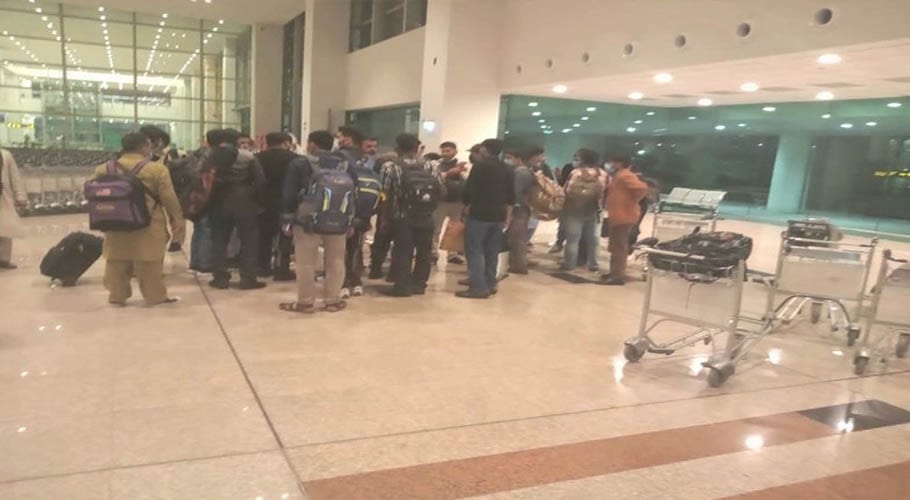 ISLAMABAD: The passengers, boarded Pakistan International Airlines (PIA) Boeing 777 that was seized by Malaysia, have reached Pakistan through an alternative airline.
According to details, 118 passengers have landed in Islamabad from Kuala Lumpur Airport via Dubai while 54 passengers have been taken back to Pakistan via Doha. On Friday, Malaysian authorities had seized PIA Boeing 777 over being a defaulter of the lease payment.
The plane was taken into custody on the court's order at Kuala Lumpur Airport with passengers on board. PIA had purchased the aircraft on lease from a Vietnamese company in 2015. The national flag carrier's spokesman said that the matter was under hearing at the British court.
On Saturday, Federal Aviation Minister had asserted that the officials of Pakistan International Airline (PIA) will appear before London and Malaysian courts over the matter of lease payment issue.

During a media briefing in the city, he said that PIA failed to pay the lease of the aircraft that was held in Kuala Lumpur on time due to the COVID-19 pandemic and the Malaysian court issued an order without listening to any arguments by the airline.
The minister said PIA officials will appear before a London court on January 22 and before a Malaysian court on January 24 after which the national carrier would "accept the decision of the courts".
PIA had acquired the plane on an expensive lease during the PML-N tenure, he added. The minister said the government believed in taking practical steps for the welfare of the common man.